Short breaks for big benefits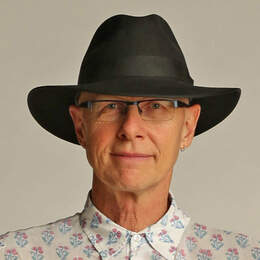 Little adventures with your nearest and dearest can rejuvinate you and deliver perspective on life.

Physically moving from one place to another is satisfying for us humans. It's part of the human story. Psychologists say that stepping briefly out of our normal routine is like a punctuation mark in a sentence. It gives a chance to take a breath and look at life more objectively. We are out of our normal context, exposed to different ideas and surrounded by unfamiliar stimuli.
And so, one, two or three nights away can break the cycle, and give us a new perspective on problems. They're great little adventures with those nearest and dearest — something shared.
Even a couple of days packed with new sights and experiences can feel far longer, and short breaks tend to be more activity based. It's nice to be physically moving.
And (how do I put this delicately?) even in stressed relationships, short breaks are less likely to have flashpoints with companions. Stress can affect mental and physical health and research shows that short trips help break the cycle.
For example, specific research in the US shows that holidays can reduce the risk of depression and heart attack.
Anticipation
Part of that is to do with anticipation, and the anticipation of a holiday is one of its greatest benefits. One, two and three-night breaks do this without any the pressures of a big overseas holiday. There is less planning, and shorter planning times. That makes short breaks what some psychologists call "visible and achievable".
And knowing you're going away for one, two or three nights in a couple of weeks time has great benefits through that fortnight.
Irritability and anxiety come with stress, and research shows memory can become worse and decision-making poorer. And we can simply become less fun to be with, bringing isolation, loneliness and depression.
Achievement
And, for people who like to "tick off" achievements (and that makes them feel good, too), being away for a short, rewarding couple of nights means lots of ticks on the list. This, in itself, has great benefits in self-belief — "just look what I can achieve".
Part of the benefits of short breaks are to do with them having less chance of "failure" — as not having a good time when we've gone to the trouble of organising a trip that is designed specifically to give us and those nearest and dearest to us a good time, can fall heavily into the "failure" category.
Anxiety
How did we all get so busy? How do we keep our head above water when there's an incoming tide of emails?
People work hard in WA, and the modern working world brings with it modern issues. One is anxiety about being away from work — so called "leisure sickness".
This is particularly true in these post-boom days in WA when people are anxious about job security, or where staff levels are reduced and workloads increased.
It's much easier to commit to a short break — taking a Friday off and having two nights away — knowing you can pick things up again on Monday.
Taking Thursday and Friday to add to a weekend suddenly feels like a rather big holiday, but still with a manageable inbox on Monday.
The benefits for partners and families is that people in this category might find it easier to "let it all go" for short breaks. There's an interesting phrase that psychologists use — "abdicate responsibility" — and people with leisure sickness are more likely to do this on short breaks.
Some experts believe that, for busy working people, the benefits of holidays might be gone in two weeks — a number of short breaks might be more beneficial than one long one.
There are benefits in the workplace.
For one, we might not be so snappy, of course. But a short break can help to give what's called greater diversity in approaches to problem solving.
And, once again, in the State's current climate, for anyone unemployed or underemployed, an inexpensive short break can be very important in lifting the spirits, and boosting self-confidence.