Our World

Short But Sweet: Top ideas for brief breaks in WA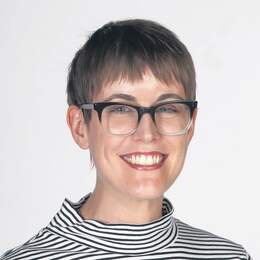 Take advantage of Western Australia's remarkable diversity — plus the benefits of travelling locally — for a refreshing one, two or three-night holiday. 

More people than ever before are travelling for leisure as it's become ever easier and more affordable to do so. And yet travelling can be an occasionally frustrating endeavour: when you head off on holiday, you put yourself at the mercy of delays and bad weather, of touts and scammers, of crowds and potential disappointments.
So what makes it all worth it? I think it comes down to one thing: we're all looking for something that we can't get at home. What form this takes varies. You might be in search of time with far-away friends or family, or a break from routine, or simply sunshine when it's rainy at home. Maybe you're looking for unfamiliar landscapes, or want to attend an event or festival you can't find elsewhere. Essentially, you're seeking something different — to provide fresh sights and sounds, a new perspective on home, and to return you to everyday life renewed and reinvigorated.
When it comes to difference — to getting something you can't at home — WA is well supplied. We all know that WA is big, covering more than 2.5 million sqkm: far bigger than Greenland, or South Africa; many times larger than either Italy or Spain.
Within that space is remarkable diversity: the ancient gorges of the Kimberley and the Pilbara, the history of the Goldfields, the World Heritage-listed coasts of Ningaloo and Shark Bay, the vineyards of the South West, the beaches and forests of the far south. Then there are the different ways of life that play out in those places, and even the variety of the weather.
Then there are the benefits of travelling locally — no jet lag, no need to wait around for international flights, no hassles with time changes or phone roaming or language barriers. Better still, these breaks can be short: a couple of days off work, with minimal packing and hassle.
And short breaks have their own benefits, giving you just enough "something different" without making the return to routine too jarring. (If you've been struck down by the post-holiday blues after a few weeks or a month away, you'll know what I mean.) A night or two is enough, and you needn't go a long way.
Despite all of this, many of us — me included — have seen only a relatively tiny portion of our State, telling ourselves we're saving the rest for retirement, or when we have kids, or when the kids are older, or whatever it might be. It's only in the past few years, for example, that I've made it to Wave Rock, or ventured outside Broome in to the wilderness of the Kimberley. Shamefully, I still haven't been to Augusta or the Pinnacles or Kalbarri. And sooner rather than later I'd love to see Karijini, and the kangaroos at Lucky Bay near Esperance, and the Goldfields ghost town of Gwalia.
Even in places you've been visiting for decades, there are possibilities you won't have yet tapped. I've been going to Denmark since I was a baby but there are plenty of walking trails I haven't yet explored and wineries and beaches I haven't yet visited.
So here's my suggestion: next time you're craving a holiday, plan a few days away and keep it local. Consider somewhere you haven't been before, or revisit an old favourite with fresh eyes.
That's what this Short But Sweet magazine is all about: looking outwards from Perth to provide inspiration for one, two and three nights away in WA — to find whichever "something different" you're seeking.