Short is beautiful for trips away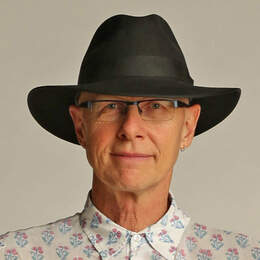 Ideas galore for one, two and three nights away from Perth.
Many of us live in the Perth metropolitan area — so just where can we go, where can we stay and what can we do on short breaks?

We draw a series of circles around Perth's CBD, one night away, two nights away, three nights away
One night away
Maybe we stay in the Perth CBD. Maybe we drive to the Swan Valley, or inland to Perth Hills or Dwellingup, or south to the Mandurah and Peel area, or north to Yanchep or Lancelin. Maybe we head west — yes, out on to the ocean on a cruise ship.
There's a wide range of accommodation, from luxury to resort to urban and family and a wide choice of activities to go along with it.
Two nights away
Maybe we drive down to Bunbury or Busselton. Maybe to Dunsborough.
Or maybe, for two nights, we drive on to Margaret River.
There are other options — the Avon Valley, York and Northam.
Maybe north to the Pinnacles, Jurien Bay and Cervantes.
Maybe go overseas, to Rottnest Island.
Three nights away
With three nights away, we get two "travelling days" and two in a destination.
So maybe we have a longer stay in the South West, or head down to the south coast, to Albany, Denmark or Walpole. Maybe to the Pemberton area.
We could head inland to Wave Rock and the Wheatbelt, or take the train or drive to Kalgoorlie.
To our north, there's Dongara and Port Denison, Geraldton and the Batavia Coast.
Or we could put away the car keys and fly to Broome or Esperance or join a three-night cruise from Fremantle.
There's something for everyone — for couples and families. And there's plenty to do once we get to these places.
For all our short break ideas and recommendations, click here for Travel's Short but Sweet magazine.
Categories