Showcasing the region's finest fare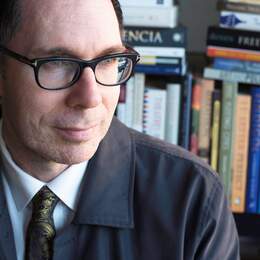 WILLIAM YEOMAN explores enticing local products at WA's favourite farmer's market.
Since the award-winning Margaret River Farmers' Market opened in 2002, it's become an institution. But I probably don't need to tell you that, because this weekly Saturday morning market, featuring the best fresh produce from the region, is a pilgrimage site for locals and visitors alike. Here are just three reasons why…
KRISSINI TRADITIONAL ITALIAN BREADSTICKS
Elisa Derossi and Kristian Hausler have only been selling their authentic Italian grissini since December, but they're proving a big hit with the locals already. It's not hard to see why: the product is simple, authentic and tasty.
"We call them Krissini because my husband's name is Kris and he's the baker," laughs Elisa. She says Kris had been a baker for more than 25 years, but had never baked grissini until he travelled to Italy with Elisa.
Elisa was born in the village of Ponderano in Biella, in the Italian region of Piedmonte. "I said, 'You have to try this grissini, it's what I grew up with!' It was such a joy for us kids to come home after school and eat grissini freshly baked by our mother.
"I fell in love with Elisa," Kris says. "Then I fell in love with Italy." Travelling to Piedmonte for the first time and experiencing real grissini was one more thing to fall in love with. "Then I discovered all the grissini here are imported from Italy. Nobody was baking them here."
The couple thought that was a shame. "So we started with the plain classic," Elisa says. "Five main ingredients: flour, extra virgin olive oil, water, salt and yeast. That is the basis of our grissini. We then developed a gourmet line. Tumeric and cumin seeds. Activated charcoal for detox. Italian mixed herbs and garlic."
There are even sweet grissini. "My husband caught me once dipping grissini in a Nutella jar," Elisa admits. "So he figured we needed to find space for some sweet varieties. It's still a salty dough, to which we add nuts and chocolate. The salt enhances the flavours."
Kris isn't Italian. "Though my father tells me I have a bit of Sicilian," he says. "My last name, Hausler, is Prussian. My family was on the Second Fleet and were among the first Germans to settle in the Barossa Valley, in Angaston, where there's actually a Hausler Street."
The couple hope to expand the business to include that other great Australian wine-growing region. "But for now, one step at a time," Kris says. "No stress."
MA LA MARGARET RIVER DUMPLINGS
Teesh Law is a chef. Matt Godfrey is a geologist. They lived in Beijing for six years and developed a passion for authentic, high-quality dumplings. Returning to Australia, they wanted to share that passion with their fellow Australians. Ma La (Chinese for "feeling numb" and "peppery" or "hot") was born.
"You couldn't get good quality dumplings in WA," Matt says. "So we decided to make ours from scratch, using bio-dynamic wheat flour for the wrappers and fresh local produce. We have this food truck, but we also retail and wholesale dumplings to restaurants and other businesses. We're the only wholesale producers of dumplings in WA."
Teesh says they refer to them as "produce-driven" dumplings. "We focus on local, ethical, sustainable produce," she says. "We make sure we use the best quality ingredients we can find."
"We live down here and our commercial kitchen is here," Matt says. "We make our dumplings in town and use all-local produce. This market represents local producers from around the region and it's a really good fit for us.
"The food truck is a really mobile, versatile way to get your name out there and get direct feedback from people," Teesh adds.
"We're at the Margaret River Farmers' Market most Saturdays. But this weekend we're at Truffle Kerfuffle. Then over the July school holidays we're based at Whalebone Brewing, Exmouth, and Bullara Station, Exmouth Gulf."
She says moving around is a great way to expose their product to new customers. "We say there are two types of people in the world: those who are addicted to dumplings and those who haven't tried them yet."
CONSCIOUS CRAVES
Conscious Craves founder and recipe creator Ky Meeks is from Southern California, original home of the raw food movement. Her products reflect that, with yummy granola (yes, I had a breakfast bowl and can vouch for it), kale crisps and raw food cookies, dairy and refined-sugar free.
"I started the business about eight years ago and we've been at the market about seven and a half," Ky says. "We're just in Dunsborough, and all of our products are made in our commercial kitchen there. We're here every Saturday, and I reckon this market is probably the best in the South West, for sure."
She says the core of Conscious Craves is the raw vegan food line. "So we have the granolas, the kale chips and the cookies, all made using a large dehydrator so the nutrients are kept intact. There are seeds and nuts and no refined sugars. The granola bowl you're eating also contains cashew milk, homemade coconut yoghurt and fresh fruit from this market."
Ky agrees vegan food is becoming more and more popular. "A lot of people are educating themselves and realising we have to go back to plant-based whole foods," she says. "Whether it's for health or ethical reasons, there's just more awareness."
She also acknowledges it's a little more complicated to cook for yourself. "That's why we created this company," she says. "For example, when you quit eating junk food or fast food, it does become more time consuming to prepare your meals. My idea is people still want to eat cookies. They still want to eat crisps. They still want to eat breakfast cereals. So I offer more wholesome, natural versions of those things."
In more good news, Conscious Craves is opening a new plant-based cafe in Dunsborough next month. "There will be the cafe, the whole food shop and the production area for all these products," she says.
"Southern California just has the best Mexican food. So the cafe will have a bit of a Mexican vibe. We'll do authentic vegetarian tacos and nachos, very tasty, but using cashew cheeses and things like that."
Fact File
For more on Krissini, see here. You can find out more about Ma La Margaret River Dumplings on their Facebook page. The same for Conscious Craves. Read more about Margaret River Farmers' Market here.