Sideline hobby now a thriving business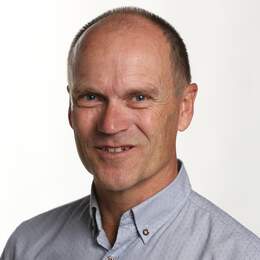 MOGENS JOHANSEN takes a ride with a difference in Singapore
A new tourism idea in Singapore is sure to put a smile on your face. Singapore Sidecars offers tours in a vintage Vespa sidecar.

Simon Wong and his business partner Johnny Chen launched their business in March 2018 and it has quickly grown to be one of Singapore's most popular tours.
Simon picks me up from my hotel for a ride. After introductions we don helmets and head out for a spin around the Lion City. It's a great, fun way to get around and explore heritage areas such as Chinatown, Little India and the Arab Quarter.
The little Vespa allows us to motor down narrow lanes with their ornate shophouses and terraces. There are stops along the way to enjoy the vibe of places and admire some of the colourful street art which includes some fantastic work by artist Yip Yew Chong depicting Singapore's heritage.
The Vespa is a real head-turner, people scramble for their cameras to get a quick snap as Simon and I zoom along the old streets of the Arab quarter and when we stop for a photo in Haji Lane, we are mobbed by people asking if they can take photos of the Vespa.
"This happens all the time when we park," says Simon.
The story began 11 years ago when Simon's wife died after a battle with cancer. He got involved with local charities to raise funds for cancer research. Then one day Simon spotted some vintage Vespas with sidecars outside a Singapore shophouse.
"One day I was walking around the streets near my home and I saw these sidecars outside a shophouse — they were really nice, classic off-white with tan leather seats.
"When I went past the house again the next day they were still there and there was a bloke standing next to them, so I asked him, 'are they yours? Can I buy one off you? I'm doing fundraisers and I'd like to use your sidecars'."
That was the beginning of a friendship that morphed into a business partnership.
"We started doing sidecar fundraisers and the pivotal one was four years ago after the Nepal earthquake," Simon explains. "We put seven of them on the Orchard Road pavement and told the public, 'minimum $20 donation, take as many photos as you like'.
"We weren't sure how it was going to go but we ended up raising almost $10,000. That event was our accidental market research. We put a presentation to the tourism board and asked for their support and they said: 'Yes, 100 per cent'.
"We initially thought it would be a bit of a hobby thing but it has been unbelievable, we're setting up a second branch on Sentosa next month and our first overseas presence opens next year."
Singapore Sidecars was named in the top four finalists in the Singapore tourism awards for the best tourism experience. Although it now is a thriving business they haven't forgotten their roots.
"We still support charities and recently took people from an old people's home for rides in the sidecars. They loved it!" he says.
Fact File
Singapore Sidecars offer one, two and three-hour tours and there's a range of different options including heritage rides and night tours. Singapore Sidecars supply the Vespa driver/guide and a helmet and raincoat if needed.