Singapore direct flight link a first for WA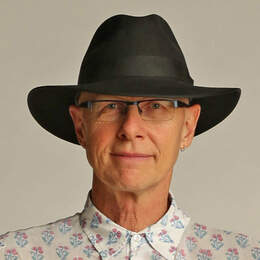 Broome appeared for the first time ever on the departures board at Singapore's Changi international airport this morning.
Ahead of the inaugural direct SilkAir flight between Singapore and the west Kimberley town, the name flipped up alongside Honolulu, Kuala Lumpur and Tokyo — making Broome a truly international destination.
This first of four trial flights opens a pathway to 5.5 million Singaporeans and half the world's population who live within seven hours' flight of the island State.
The flight is the result of a joint project between Broome International Airport, the Shire of Broome and Australia's North West tourism.
ANW chief executive Glen Chidlow, who is in Singapore to join the flight, stood under the departures board and said: "This is the culmination of a great deal of work done by many agencies and organisations in Broome.
"It's a great example of the town working together, and we look forward to rolling out the welcome mat to new guests."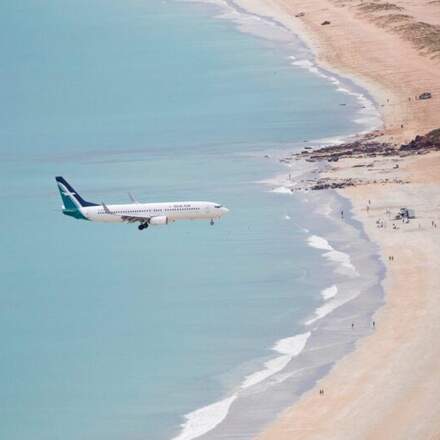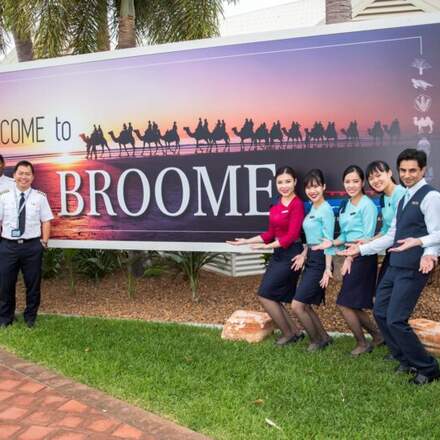 It gives a direct connection to the South-East Asian city of 5.5 million people, and potential for ticketing with SilkAir's parent airline Singapore Airlines, and codeshare partner Virgin Australia.
Broome International Airport has been upgraded to handle overseas visitors.
On board the inaugural SilkAir flight from Singapore to Broome was Singapore resident Ann Chen, who had organised a group of 12 friends to spend four nights in Broome.
"We are sick of big cities like Melbourne and Sydney," Ms Chen said.
"Small towns have a charm of their own. Broome has a lot of potential as the gateway to the Kimberley. I think it is for seasoned travellers."
The flight comes just days after Qantas committed to weekend flights to Broome in a 180-seat Airbus A320 from Friday to Sunday for a $179 one-way fare in the off season and $199 in peak season, as part of a deal with the State Government.
We will have full coverage of the inaugural flight today...
Categories