Our World

Simply smitten with Sicilian beauty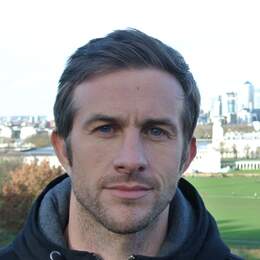 Steve McKenna is enchanted by Palermo's palatial jewels
On the 40-minute transfer along the highway from Palermo airport to the city centre, two things capture your attention through the window: the natural beauty of the Sicilian capital, a sprawling metropolis wedged between sea and mountains, and the array of high-rise concrete buildings that are, it must be said, not so pleasing on the eye.
Built mostly between the 1950s and 1980s, they were largely funded by, whisper it, the Mafia. This organised-crime driven construction boom was dubbed "The Sack of Palermo" because it resulted in the destruction of the city's green belt and saw countless old and attractive buildings torn down and replaced by characterless concrete blocks, mainly apartments.
Any fears, however, that Palermo is an ugly duckling are soothed when you arrive in the Centro Storico (historic centre).
Boulevards and piazzas are lined with palm trees, picturesque churches and graceful palatial buildings (palazzi), including what is now the Grand Hotel Piazza Borsa, where we're staying for the first half of our nine-day Splendid Sicilia tour with Collette.
With rooms overlooking a handsome interior courtyard, the hotel is a nice base and a well-located springboard for getting to know Palermo, which is enjoying something of a cultural renaissance and tourism boom under veteran mayor, Leoluca Orlando, one of Sicily's most significant anti-mafia campaigners.
As well as a walking tour, in which you'll learn all about the city's 2700-year-plus history and admire landmarks such as the mighty UNESCO World Heritage-listed Arab-Norman cathedral, you'll also enjoy a private guided visit to Palazzo Conte Federico, one of Palermo's most important palazzi.
Scores of these majestic palaces, formerly the preserve of aristocrats or religious orders, were badly ravaged by World War II bombing (or the aforementioned "Sack of Palermo"), and many that did survive were later repurposed as flats, galleries or hotels.
But Palazzo Conte Federico remains the family home of Count Alessandro Federico, a Palermitan descendant of Frederick II, who, in the 13th century, was king of Sicily and Holy Roman Emperor.
We're welcomed at the palace, which is hidden down one of Palermo's atmospheric, maze-like backstreets, by the count's Austrian-born wife, Countess Alwine. Tall, blonde and charismatic, she proceeds to show us around a property that was constructed above a section of Palermo's ancient Punic-Roman city walls, and is attached to an Arab-Norman defence tower built in the Middle Ages.
The dimly lit tower room still oozes a medieval aura — there are even suits of armour on display. It is but one of the flamboyantly decorated spaces that were restyled over the centuries, inspired by architectural fashions, and lovingly restored by Alwine and Alessandro, who live here with their two grown-up sons.
Sharing engaging anecdotes about her life as a countess, and about the building's history and decor, Alwine leads us through a series of rooms and halls variously adorned with eclectic furnishings.
There are Murano-glass chandeliers and ceiling frescoes, cabinets of antiques and ceramics, fabric sofas and armchairs, walls draped in silk, weapons and family portraits, floors strewn with exotic rugs, mosaics of Sicilian villages and the coat of arms of the House of Hohenstaufen, the count's family, which is derived from German kings.
Also gracing the palace is a grand piano that the composer, Richard Wagner, played on a trip to Palermo in 1882.
The countess admits she also has music running through her veins. A trained soprano, who grew up in Salzburg, the city of Mozart, she tells how, as a young woman, she was invited to perform at a waltz ball at the Austrian embassy in Rome. Among the guests was Alessandro and, apparently, he became instantly smitten.
When you see her in action, this is easy to believe. She sings an old German tune by a poet who had known an ancestor of her husband.
I don't understand a word but it's beautiful all the same, and a lovely soundtrack for the aperitivo that has been laid out for us: Palermitan "street food" such as arancini and sfincione (Sicilian pizza) with wine from the family's vineyard.
Fact File
Disclaimer
Steve McKenna was a guest of Collette. They have not seen or approved this story.