Our World

Singapore travel guide: Food, Formula One & a futuristic forest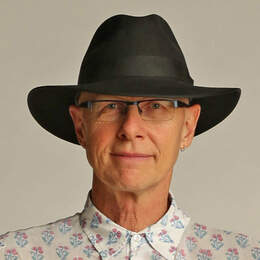 The Lion City has a mix of food, fun and futuristic technology that will keep the whole family entertained.
After a five-hour flight, I'm through Changi, one of the world's best and easiest airports, and in a taxi being driven along an immaculate Singapore highway and under a canopy of perfectly kept rain trees.
There's a professional and warm welcome at the hotel reception, and a flawlessly prepared room.
Welcome to Singapore, where everything is going to be alright.
And, in some ways, I feel a bit sorry for it.
For the words that easily tumble out after "Singapore" ... "safe" ... "clean" ... too easily carry a negative connotation.
Do they mean "sterile" and "boring".
Well, quite honestly, it's more than a decade since that was even remotely true.
I find Singapore today interesting, engaging and fun.
Yes, and clean and safe — and there's nothing wrong with that.
It's good for couples looking for a foodie and sightseeing long weekend; women on a girls' weekend; families getting a taste of Asia. It's good for stopovers to break a longer journey.
And there are many direct flights from Perth every day with Singapore Airlines and Scoot.
Singapore Original
Raffles Hotel, with its classic white bungalow architecture, is still at the heart of old-style Singapore for me. Clarke Quay, Orchard Road, Chinatown, Little India and the Arab Quarter complete the spicy Asian destination I've always liked. There are numerous shopping malls to trawl and Funan Digital Life is still the spot for electronics.
Marina Bay
Even if you don't splash out and stay there, it's worth the entry fee to go to the top of Marina Bay Sands, with its infinity pool overlooking the city from the 57th floor SkyPark. The hotel has more than 2500 rooms, and more than 60 dining options, and then there's its huge shopping mall. But it is just the highlight, the catalyst, a city in itself, that has formed this area. It is connected to the Gardens by the Bay and there's plenty of wandering and exploring around the bay.
Sentosa Island
Resorts World Sentosa is a destination in its own right, particularly for families. Stay on Sentosa, and the chances are you won't go much into the city itself. Resorts World Sentosa covers 49ha, costs more than $5 billion to build, and includes the Universal Studios theme park, the Maritime Experiential Museum and Marine Life Park, with the world's biggest oceanarium.
Winds of change: Singapore's history
Singapore has always been a crossroads.
It is the crossroads of the east where the four winds meet — north, south, east and west zephrys.
It is a place where four peoples met, too. Malays, Chinese, Indians and Eurasians worked shoulder to shoulder to turn it into a strategic trading post and the hub of the Four Winds Trading Company.
It is written that only 500 people lived here when Sir Stamford Raffles arrived on behalf of the British in January 1819 and easily and amicably negotiated a treaty with Malay rulers.
It was signed just a few days later, on February 6.
Singapore is still viewed by the world as an organised, smartly run, trouble-free place, and I see the history of that in this little piece of history, as much as from a higher level of state control than we are used to. This is a society which still believes in co-operation, negotiation and agreement.
One of the biggest clues to the history of Singapore and, indeed, to the attitudes and abilities of Singaporeans, is a simple road sign.
Beach Road.
Between it and the waterfront are Nicoll Highway and countless other roads, swish hotels, some of the F1 circuit and then a green swathe of park.
Yet Beach Road once edged the coastal beach of southern Singapore. When Singapore was founded by Sir Stamford Raffles in 1819, Irish architect George Drumgoole Coleman was appointed to build and seal this coastal road along the coast.
Since then, land reclamation has left it way inland.
Singapore is a place on the move.