Arrivals & Departures

Singapore's otter family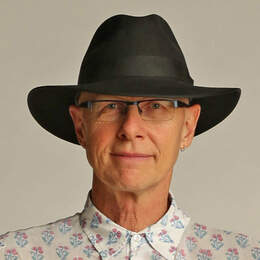 Ten very smooth operators are capturing the imagination of visitors to the Lion City and nature lovers around the world. 
Less than 50 years ago, it was believed that smooth-coated otters had vanished from Singapore, but today the family known as the Bishan 10 are among Marina Bay's most celebrated residents.
The Bishans are, indeed, a family of 10 smooth-coated otters. In fact, they were the Bishan 5 until early this year, when five pups appeared.
And on December 2, their TV appearances were lauded when Wild City: Islands won the Best Documentary Award at the 21st Asian Television Awards. Wild City: Islands was the third part of a David Attenborough- narrated documentary series featuring the Bishans.
Enthusiasts follow the Bishans at OtterWatch — a Facebook community page with links to the National University of Singapore.
And it was reported that the otter followers' enthusiasm saved one of the Bishans in May.
A pup fell off a ledge and was rescued by a 60-year-old man who dived into the water to save him.
However, the rest of the Bishans failed to go back for the pup, and OtterWatch members reunited him with the family.
"Ottie the Otter" is now the official mascot of Singapore's conservation movement, which is backed by the government.

And in July, the 13th International Otter Congress was held on the island, with the theme Otters and People.
And, though it was also once reported by Singapore media that the otters were suspects in a case of ornamental koi worth S$80,000 being eaten, they are the epitome of an environmental and wildlife success story, in what we might think of as a very urban environment.
But Singapore is made up of a low lying island and more than 50 smaller islands within its territorial water.
Half of the main island land is urban, while the rest is of parkland, reservoirs, plantations and open military areas.
In 1963, Singapore's former Prime Minister Lee Kuan Yew had the vision of making Singapore a Garden City.
It followed this policy until 2014, when it marked the anniversary by aiming to transform again, from a Garden City to a City in a Garden.
The City in a Garden initiative's vision is for "pervasive greenery, rich biodiversity and a strong sense of community ownership". Run by the Singapore's national parks service NParks, it aims to bring biodiversity deeper into the urban landscape.
At top: A signpost informing of otters crossing at Marina Bay, with city skyscrapers and the Singapore Flyer in the background. Picture supplied
Categories