Single Traveller Guide: There are many options for those who want to go it alone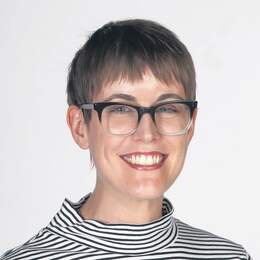 Travelling solo has never been more popular. And though some solo travellers will prefer to take the independent route, being part of a group on an organised tour or a cruise can offer companionship, convenience and a sense of security. 
There is a downside, of course, and that's paying the ever-unpopular single supplement: the charge levied by most cruise and tour operators on solo travellers occupying a twin-share room. But just as there are now more options than ever before for solo travellers, there's an ever-growing number of ways to avoid paying over the odds for travelling on your own.
SOLO SPECIALISTS
Both specialist agencies and general touring companies have tours specifically for solo travellers. One such specialist is Mandurah-based agent Travel With Me, which offers tours and cruises suitable for people travelling on their own, including options with discounted or waived single supplements.
It also escorts groups on solo traveller itineraries, providing the option to share a room with another solo traveller of the same gender to save costs or have your own room for an additional charge.
Upcoming escorted trips include everything from a small-ship cruise of the Greek islands to a visit to the Singapore Garden Festival and a shopping trip to Hoi An in Vietnam. There's also an escorted luxury rail journey through India aboard the Palace on Wheels, departing on September 25. The package includes return flights from Perth, transfers on arrival, one night in a five-star hotel in Delhi and seven nights on the train including all meals and excursions while on board. It costs from $8298 for solo occupancy and from $6698 per person if you're sharing a room.
The company also runs quarterly solo traveller meet-ups in Leederville and Mandurah: the next are on July 2 and July 7 respectively, and will have a Scottish theme.
Intrepid Travel is known for adventurous small-group tours, but last year it launched a selection of solo-traveller-only departures to allow like-minded single travellers to travel together. Among the options are the October 18 and November 18 departures of a 15-day Best of Morocco tour, which travels from Casablanca to Marrakesh and includes highlights such as Fes, the Atlas Mountains and the Sahara. It costs from $1440 if sharing (a private room is an additional $400). There are also single traveller tours to Peru, Vietnam, Bali and India's Golden Triangle.
Similarly, adventure specialist Exodus Travels has a selection of solo departures to destinations including Morocco, Spain's Andalusia region and Nepal. Among them are two solo departures — on June 10 and September 9 — of the eight-day Mountains and Villages of Corsica walking tour, which includes five days of walking plus one free day for exploring. It's rated as moderate for difficulty, and costs from $1515 per person twin share, with a single supplement of $266. People travelling on their own can be matched with another traveller of the same gender to avoid paying the supplement.

Grand Pacific Tours, which focuses on coach holidays in New Zealand, also has solo departures, including an 11-day Ultimate Solo Travellers' Tour departing on December 30 and visiting Wellington, Picton, Christchurch, Dunedin, Milford Sound, Queenstown, Fox Glacier and more. The small-group tour costs $8334 per person for a single room including return flights from Perth. There's also a 16-day Solo Travellers' Highlights Tour, visiting both the North and South islands.
Busselton-based Villa Carlotta Tours, which runs tours "for the retired and semi-retired", has a selection of Just for Singles tours visiting everywhere from WA's Coral Coast to Cairns to Mauritius. They include a six-day Yarra Valley Delights itinerary, which includes airport transfers from home, flights and a tour leader, and costs $3690 for a guaranteed single room — or you can share a room and save $370. Again, Villa can match travelling companions to share a room.
SHARING A ROOM
It won't appeal to everyone, but sharing a room with another solo traveller of the same gender is a widely available option that will allow solo travellers to avoid paying the single supplement. What's more, many operators will give a single room at no additional cost if a suitable match can't be found. Insight Vacations, for example, will match solo travellers to share a room and provide a single room at no extra cost if a roommate isn't available. Fellow Travel Corporation brands AAT Kings and Trafalgar offer a similar service.
Trafalgar and Insight also offer a range of tours with solo supplements discounted by up to 100 per cent. For example, the August 20 and October 8 departures of Trafalgar's eight-day Best of Greece itinerary are available with no supplement, with prices from $2575 for a single room, while the November 17 and February 2 departures of Insight's 11-day Best of Italy tour is available with a 90 per cent solo supplement discount, with prices from $3742.
Wendy Wu Tours, Cosmos, Albatross Tours, Bunnik Tours, Travel Directors, Peter Sommer Travels, Traveljoy, Beyond Travel and Captain's Choice also offer room sharing for solo travellers on some or all of their tours.
Adventure tour operators can be a good option for solo travellers: for many of them, people travelling alone comprise more than half of their bookings. Most offer roommate matching as a matter of course and, for travellers wanting a private room, their single supplements tend to be reasonable. Such companies include World Expeditions, Peregrine Adventures, G Adventures, Chimu Adventures, Explore Worldwide and Tucan Travel, along with youth-oriented brands such as Geckos Adventures, Topdeck and Contiki. For female solo travellers, women's tour operators often offer room-matching services. Examples include Women's Own Adventure, Travelling Divas and Adventurous Women.
In the cruising world, your best bet for solo traveller cabin-sharing arrangements will be expedition cruise lines, including Aurora Expeditions, Quark Expeditions, Ahoy Buccaneers, Lindblad Expeditions, One Ocean Expeditions, Adventure Canada and Coral Expeditions. However, Holland America Line runs a Single Partners Program that allows solo travellers to share a cabin without paying the single supplement (which is waived if a cabin mate isn't available). It applies to selected cabins on most voyages.
SOLO CABINS
Cabins designed for one are becoming increasingly common aboard both river and ocean cruising ships. They tend to be very popular, so it's advisable to book them early — and keep in mind that, like hotel rooms designed for one, they'll probably work out to be more expensive than the per-person rate on a twin-share cabin. For that reason, it's always worth checking whether your chosen cruise line offers any double-occupancy cabins with a low or even no single supplement: such deals can give you more space for a reasonable price, but again, be prepared to book early.
Norwegian Cruise Line has been at the forefront of the single-stateroom trend: its solo staterooms, called Studios, come with access to a private Studio Lounge, where solo travellers can socialise and enjoy free coffee and snacks. Norwegian Escape, Norwegian Breakaway, Norwegian Getaway, Norwegian Epic and Pride of America all have solo Studios, as does Norwegian Bliss which begins cruising in June and Norwegian Encore, which is coming in 2019. Norwegian also offers double cabins with discounted solo supplements on some cruises.
Royal Caribbean has single cabins aboard a good number of its ships, including Ovation, Anthem, Brilliance, Harmony, Quantum, Radiance and Serenade of the Seas. Cunard's Queen Elizabeth, Queen Mary 2 and Queen Victoria also offer single staterooms, while Holland America has cabins for one person aboard MS Koningsdam, MS Prinsendam and MS Nieuw Statendam, which is set to launch in December.
CMV has single cabins aboard all of its ships, including local favourite Astor. UK-based P&O World Cruises has ships with single cabins, as do fellow British-based companies Fred Olsen Cruises and Saga. Other cruise lines with single-occupancy accommodations include Pearl Sea Cruises (which cruises in North America), Aranui Cruises (which has voyages from Tahiti) and boutique cultural cruise specialist Voyages to Antiquity.
The US-based American Steamboat Company has single staterooms aboard two of its riverboats, while Scotland's The Majestic Line reserves two double cabins for single travellers with no supplement on all of its cruises. American company Vantage Deluxe World Travel has single cabins aboard its European river cruise ships, plus discounted or waived single supplements on some standard cabins, supplement-free land tours and a room mate-matching service.
Scenic has a single cabin aboard a number of its river cruising ships, including Scenic Sapphire, Diamond, Ruby, Pearl, Jasper, Opal, Amber, Crystal, Jewel and Jade. AmaWaterways has single occupancy cabins aboard its ships AmaDolce, AmaDante, AmaLyra and AmaCello, and also waives single supplements on selected European and Mekong cruises.
Silversea offers single supplements as low as 10 per cent on a limited number of cabins on some cruises, while Crystal has solo supplements starting from 10 per cent aboard selected ocean cruises and from 30 per cent aboard some river cruises. European river cruise line aRosa has cruises on the Danube, Rhine or Seine with a single surcharge starting from 10 per cent and voyages on the Rhone with a solo surcharge from 20 per cent.
TOURING DISCOUNTS
Another way to avoid sharing a room — and paying the full supplement — is to look out for deals offering a reduced or waived single surcharge.
For example, until July 31, APT has discounts on solo supplements on selected 2018/19 tours to New Zealand and Tasmania. There's no single supplement on selected departures of the 16-day Great New Zealand Rail And Cruise Experience, which travels from Auckland to Christchurch and includes rides on the TranzAlpine and Taieri Gorge trains, plus an overnight cruise on Doubtful Sound.
Luxury tour company Abercrombie & Kent has a number of current solo traveller deals. Until December 1, it's offering 50 per cent off the solo supplement on selected 2018 small-group journeys, such as a 10-day Scandinavia: Stockholm, Oslo and Copenhagen itinerary. And members of the company's Marco Polo Club, for people who have travelled with A&K three or more times, always get 50 per cent off the single supplement on its hosted small-group journeys.
Meanwhile, Travelmarvel has solo-supplement discounts of 50 per cent on departures of its 15-day New Zealand Getaway coach tour between October this year and September 2019, providing a saving of up to $900. The deal is valid when you book before July 31 and pay a deposit of $200 within seven days of booking. And Australian company Great Trains of Europe has a no-solo-supplement offer on its Pre-Christmas Magic: Markets and Classical Music escorted tour, which departs on November 30 and visits Munich, Nuremberg, Salzburg, Vienna, Budapest, Dresden, Leipzig and Berlin. It costs $10,900.

Collette cut single supplement prices on selected departures in 2018 and 2019 on a number of its itineraries including the Rome and Amalfi Coast tour, Magical Christmas Markets and Classical Christmas Markets. Reduced single supplements have also been offered on its Spotlight style of tour including itineraries in San Antonio, New Orleans and Tuscany.
CRUISING DEALS
Such deals are also relatively common in the cruising world. For example, as part of its 2019 European river cruising earlybird sale, Evergreen has no single supplement on Emerald Staterooms aboard its 15-day Splendours of Europe cruise between Amsterdam and Budapest until August 31. Evergreen also has waived or discounted single supplements on some 2018 European river voyages, including the August 11 departures of the eight-day Sensations of Southern France cruise, which costs from $4145.
Scenic is offering 50 per cent off the single supplement when booking some suites aboard selected 2018 European river cruises of 11 days or more. Options include 15-day Jewels of Europe cruise along the Rhine, Main and Danube rivers between Amsterdam and Budapest. Scenic also has an earlybird offer with up to 50 per cent off the solo supplement on selected 2019-20 voyages aboard its new luxury "discovery yacht" Scenic Eclipse, which will launch in August.
Until June 5, Avalon Waterways is waiving single supplements on 2018 and 2019 river cruises in Europe and Asia. For example, there are savings of up to $9753 on the From the Black Sea to the North Sea cruise departing on July 30, 2019, and discounts of up to $6791 on the Ultimate South-East Asia and The Majestic Mekong cruise departing on December 27, 2019.
Uniworld has waived or reduced solo supplements on a number of its European river cruises, with no single surcharge on eight departures of its 16-day European Jewels cruise from Budapest to Amsterdam between June and November. Pandaw has no single supplement on some of its Asian river cruises, including the seven-night Classic Mekong voyage through Vietnam and Cambodia, which costs from $US1840.50 ($2481). And American company Tauck has selected cabins without single supplements on all of its 2018-19 European River cruises, plus savings in other cabin categories.
In terms of ocean cruising, Ponant has a number of voyages available without a single supplement, including a seven-night itinerary from Vancouver to Los Angeles, which departs on September 3, 2019, and costs from $3580, and a 12-night Cordillera and Andean Secrets voyage along the coasts of Peru and Chile, departing on October 6, 2019, and priced from $5860.
Meanwhile, Lindblad Expeditions is waiving the solo supplement on its 15-day Tahiti to Hawaii: In The Wake of The Ancient Navigators expedition cruise aboard National Geographic Orion until July 31. It has departures in May and September, from $13,500.
ACCOMMODATION FOR ONE
Hotels overwhelmingly charge by the room, not per person. And though I once saw a hotel spin this as a positive, claiming they were solo-traveller friendly because they didn't charge a single supplement, in reality it means solo travellers occupying a standard double room will effectively be paying twice the per-person cost of two people sharing a room.
Some hotels, however, do offer single rooms at a cheaper price — although be prepared for them to be smaller, sometimes significantly so, than a double or twin room. As an example, in London you can find single rooms at hotels ranging from the Days Inn Hyde Park in Paddington to the hip Hoxton hotels in Holborn and Shoreditch, which have Shoebox rooms that are only 12sqm. Upscale boutique property Batt Langley's has a tiny Box Room "fitted out like an old-fashioned ship's cabin" (its sibling properties, Hazlitt's in Soho and The Rookery in Clerkenwell, also have single rooms), while Mimi's Hotel, which opened last year in Soho, takes this to extremes: it has 6sqm Tiny Single and 7sqm Mimi's Mini rooms, the latter described as "perfect for singles…or for couples in love and without luggage".
Some hotels also offer special perks for solo travellers — among the more bizarre was Kimpton Hotels' Guppy Love program, which provided pet fish as temporary companions for lonely guests and was discontinued earlier this year following complaints from animal rights organisation PETA. More prosaically, the St Giles hotel group offers discounts and perks as part of its Go Solo program. For example, there's 20 per cent off at its St Giles Heathrow and Tuscany St Giles Hotel in New York City, 15 per cent off at the St Giles London in the West End, and free daily breakfast plus a dining credit and more at its Tank Stream Hotel in Sydney. It also has a website (stgileshotels.com/solo-travel) with tips on "solo-friendly" restaurants, bars, activities and so on in various cities. Other properties focus on helping solo travellers to meet like-minded guests: Westin, for example, offers morning runs led by a RunWestin Concierge at selected properties including The Westin Seattle, Singapore and Copley Place, Boston.