Sipping ales and great soccer tales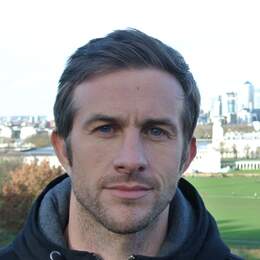 Tapping into Manchester's rich footballing history on an enlightening guided pub-crawl tour. 

In the bar of the Malmaison hotel, just down the road from Manchester Piccadilly railway station, Jonathan Schofield is telling a story about the time football was banned in this great sporting city.

"It was in 1608, although it wasn't football as we know it. It was more like men kicking an inflated pig's bladder about.
"Anyway, the authorities took action after complaints of hooliganism and windows being broken."
It's the first of many smile- raising anecdotes we'll hear on tonight's football-flavoured pub crawl, with Schofield an author and tour guide with an encyclopaedic knowledge of Manchester, the home of two of the planet's most famous clubs.
I'm a bit confused, though, why we're kicking things off in this swish modern bar. Could this be, I wonder, a popular haunt of celebrity footballers? Perhaps — but that's not why we're here.
A former textile warehouse, it used to shoulder the Imperial Hotel, a now-demolished landmark in which former coal miner Billy Meredith, the 'Welsh Wizard' who played almost 700 games for both Manchester City and United, convened the first meeting of the Players' Union in 1907. The group — later, the Professional Footballers' Association — was formed to fight the maximum wage, which the football authorities had capped at £4 ($6.50) a week.
After much toing and froing, the threshold rose to £6 ($10). Emphasising just how much the "beautiful game" has changed, Schofield says Manchester's highest-earning footballer today is United's French star Paul Pogba, who's on about $495,000 a week. Most of his team-mates and their rivals at City, which is owned by the oil-rich Abu Dhabi, pocket millions annually themselves.
Moving on to our next watering hole, Schofield recalls the glory days of George Best, who dazzled on and off the pitch in the 1960s and 70s.
Passing Piccadilly Gardens, Schofield points to the Santander Bank. This, he says, was formerly the Royal Hotel, where the Football League was founded in 1888. The precursor to today's English Premier League, it comprised 12 teams from the industrial heartlands of the Midlands and North (including Preston North End, Burnley and Everton). They were soon joined by Manchester City, born St Marks, a church team, in 1880, and Manchester United, which began life as the Newton Heath Lancashire and Yorkshire Railway Football Club in 1878.
Having previously frowned on ball games, the city's authorities and mill owners welcomed football, which they saw as an antidote to "scuttling". The Scuttlers were the young gangs who fought turf wars across industrial Manchester, and football's emergence as a game for the working classes kept many of them out of trouble.
Schofield's stories — and the pints of ale — flow as we visit the Grey Horse, The Briton's Protection and Peveril of the Peak.
Attracting a mixed crowd, male and female, students, hipsters and pensioners, they're the kind of gloriously unpretentious, old-school joints where you could imagine Bryan Robson, Norman Whiteside and Paul McGrath — some of the hardest-drinking Manchester footballers of the 80s — downing pints after training.
The Grade II-listed Peveril is especially alluring. As we enter, Schofield tells us it's home to the world's longest continuously used table football — foosball — machine.
"It's been here since the 50s," he says, only to discover that tonight it's not here, after all. Following a chat with the bartender, we're told "It's being repaired but next time you come, it'll be here."
Top image: Peveril of the Peak, by Visit Manchester, Richard Grange.
Fact File
Jonathan Schofield runs private and public guided walking tours of Manchester with subjects spanning everything from sport and architecture to politics and literature. See jonathanschofield tours.com.
For more on visiting Manchester, see visitmanchester.com.
Disclaimer
Steve McKenna was a guest of Visit Manchester.