Our World

Sipping and savouring Shiraz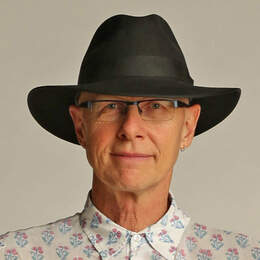 There are symbols of beauty in the streets and on the pages of the great poets in this city of the rose.
People often ask me where my favourite place is and I reply "wherever I am, or have just been". It's true. I become immersed, perhaps in love, with where I am.
This comes to mind now, in Iran, as I have been reading a lot of Persian poetry, and particularly that of the poet Hafiz, whose mausoleum, an elaborate site set in a beautiful garden, I have just visited. He wrote a lot of short, rhyming, four-line, quatrains — rubaiyats. They come in long sequences — pinprick thoughts which develop into a whole. Perhaps a bit like this. . .
Vakil Bazaar is one of the oldest in the world. The name Persia traces to Parsi, or Farsi, and "bazaar" is indeed a Farsi word — or, perhaps more precisely a phrase, meaning, loosely, that whatever you give, you get back.
In the old city centre of Shiraz, Vakil is a warren under vaulted ceilings, with courtyards and bathhouses, and caravanserais, built as inns with courtyards, where travellers could stay. Today they are full of Persian jewellery and pottery, handicrafts, copperwork, carpets and every manner of trinket. The air is alive with spices.
Then it is alive with thunder, and suddenly the heavens open. People come in from the courtyards and quadrangles, and giggle and jostle under the vaulted ceilings and run through sections covered by tarpaulins, where rain sneaks through.
And with the thunder and rain, the birds in their cages open to full voice, a chaffinch leading the euphonious chorus.
Vakil Bazaar dates back, most probably, as far as the 11th century and was developed further and renamed for ruler Karim Khan Zand in the 18th century. Karan Jami, showing me around, says it was completely renovated by the Shah of Iran's royal decree in the 1960s.
Shiraz is known for its shopping, and Vakil is just one of some 10 bazaars around the city.
I sit in the garden at Narenjestan Museum in Shiraz and a woman stops to photograph me with her gold iPhone 6. They are ubiquitous in Iran, along with elaborate selfie sticks and uninhibited self- grooming and posing.
I am soothed by the sound of water in small fountains, in a place with little of it. Gardens in Iran are precious. They are living carpets, with both predominantly based on quadrantal patterns; divided into four, by a cross.
Carpets were gardens brought inside. They were gardens where aridity meant there could be none.
Just for a moment, in the gardens of Narenjestan Museum (the Ghavan Garden), I feel miniaturised, as if walking around the pattern of a carpet.
Gardens are thought of here as a "beautiful paradise" and perhaps the most beautiful is Eram Garden.
Karan explains: "Gardens in Iran have much more meaning than in other places. We don't have that much greenery or trees. To set up and maintain a garden is something very important. To keep water flowing takes effort."
As early as the first millennium BC, Persians were building underground channels or qanats, fed by underground springs in the mountains, and using them for irrigation. Being underground and feeding covered canals, minimal water was lost through evaporation.
Qanats were vital in the development of agriculture. It is estimated that by the 20th century, there were 50,000 qanats.
"Gardens define paradise for Iranians," Karan continues. "They have a higher meaning." When Iranians couldn't make gardens, they made carpets.
In Eram, I wander past a weeping mulberry, glossy privet and khaki persimmon and into the Rose Garden, and sit, in this city of roses, and look for the legendary Rose of Iran, pink and fragrant.
The mansion of the Qavan merchant family was built between 1879 and 1886 and sits at the centre of the gardens, with a pool and palms out front, all symmetrical, very beautiful, and traditional.
The pink mosque, or Nasir Ol Molk Mosque, to give it its proper name, is a surprise — its mosaics are full of images of flowers and birds, and Christian churches. Pink, yellow and purple dominate. It's unusual to see nature depicted.
Karan is more specific: "This is the only mosque where you have floral patterns, birds and buildings which resemble French churches." For young Iranians had been out travelling and bringing back culture, and were part of a 19th century reform movement, at a time of powerful religion.
"Their purpose here was to educate people — there is no difference between the houses of God," smiles Karan. "With these simple images they started to educate in the dark ages of 19th century Iran."
They also included some wooden bricks in the walls, to help absorb earthquake shocks.
Outside, the orangery is designed in a quadrant.
On the street, songbirds are hung in cages. I give a man with two budgerigars perched free on a small box 50,000 Iranian rial (a couple of dollars) and the white bird tugs a piece of coloured paper from the many wedged in, which tells my fortune. I later ask someone to translate it. "It foretells a journey."
The old part of the city is still dominated by the 18th century citadel, Arg-e-Karim Khan. It was originally used by King Karim Khan Zand as living quarters, later as a prison, and is now an insight into the layers of history here.
On the street, there are books for sale along a ledge, among them one by the 14th century Sufi poet Hafiz of Shiraz:
Don't surrender your loneliness
So quickly.
Let it cut more deep.
Let it ferment and season you
As few human
Or even divine ingredients can.
Hafiz was considered something of a rebel by hardliners but he knew 14 interpretations of the Koran by heart.
A last thought sparked by a reference to existentialist Sartre. I explore the city, see shops selling tents, almost big enough to stand inside. It seems odd. In the parks, people are camping, sometimes on neat grass pockets, sometimes in rows on the pavement around the outside. Karan explains: "We have nomadic roots. Part of the gene has passed on to modern Iranians. Many like to sleep in tents."
Practising exist-tent-ialists.
Picture at top: Eram Botanical Gardens in Shiraz. Picture: Stephen Scourfield
Fact File
Travel Directors 30-day Treasures of Persia and the Caucasus tour visits Iran, Armenia, Georgia and Azerbaijan. It is from September 4 to October 3. The tour is $17,450 (single supplement $3760). It includes international flights, all travel within countries, accommodation, all meals, all tips, gratuities and entrance fees, tour manager and local guides. Travel Directors or 9242 4200
Disclaimer
Stephen Scourfield was in Iran as a guest of Travel Directors