Sipping on cocktail history with Tokyo's master mixologists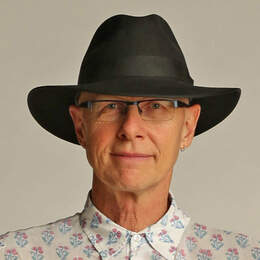 Tokyo's Keio Plaza Hotel is famous for its talented and well-trained bartenders — and for an award-winning celebratory drink.
Up on the 45th floor, with a panoramic view over Tokyo at night, a celebration is served. "Celebration" earned master cocktail maker Kazuya Watanabe the prestigious Hotel Barmens' Association of Japan's annual award for an original cocktail in 1986.
Mr Watanabe made his mark with a brave and testing approach, pouring the sparkling wine first, then adding cognac, creme de framoise and lime juice cordial. Each of the five glasses being judged must be filled to the exact same level and bartenders usually achieve this by pouring the sparkling wine last. Mr Watanabe backed himself, poured precisely, and won.
The cocktail is still served, and still popular, along with many of the monthly originals concocted under his watchful eye as head of the bar staff in the Sky Lounge Aurora of Keio Plaza Hotel in Tokyo.
The HBA continues to be active in improving the skill and mastery of Japan's barmen, and Mr Watanabe, a former chairman and the first bartender to be awarded the Medal with Yellow Ribbon by a Japanese emperor, is a legend among Tokyo's cocktail makers.
Keio Plaza Hotel is famous for its talented and well-trained bartenders and they have an epic new home perched 160m above the city in this landmark hotel. Sky Lounge Aurora has undergone a $2 million renovation and was reopened in December 2016.
There's a lunch menu, coffee and tea is served through the day and there's a teatime cake set for $21. Beers are from $15 and cocktails from $18, and there's a different dinner menu. Tonight we start with beautiful little rolls of moist smoked salmon ... and when they lift the glass dome cover on them, the little puff of wood smoke contained under it billows out.
Fancy it might be, but it manages to give an understated frame for the spectacular view.
Disclaimer
Stephen Scourfield was a guest of Keio.
Categories