Six sights not to miss in Antwerp, Belgium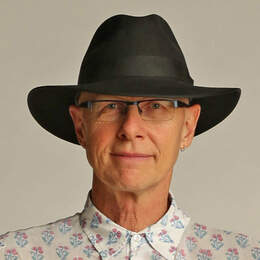 From literary heritage to a classic castle and the home of master painter Rubens, this Belgian city offers an eclectic mix of attractions with a distinctly international flavour.
There are moments when I could be in Spain, among cobbled stones and red and yellow flags, in moments reminiscent of Cordoba. Then I'm cajoled in Italian to come into a cafe ... "colazione ... breakfast ... bellissimo". Mmwa. Bunched fingers fly off pursed lips. And as I smile, shake my head and pass, I hear a cheery: "Ciao-ciao." And then, at the next cafe, I hear English — someone ordering scrambled eggs.
My journey through Belgium and the Netherlands has had the low, throaty backtrack of German and Dutch, but Antwerp feels as international as the flags brightly adorning the town hall in its central Grote Markt.
The dramatic 16th century town hall is flanked by guild houses and has the beautiful 1887 Brabo Fountain conducting the day in the square in front of it. When, in the middle of the 16th century, Antwerp outgrew its town hall and this one was first proposed, the city was ready for Gothic style. But by the time they'd raised the funds in 1561, the Renaissance was upon them and it became what it is — a Flemish version of a Florentine palace.
The town hall's front is a confetti of flags, which is fitting enough for, on this sunny Saturday morning, there's a quick-smart procession of wedding parties.
One couple leaves in an open carriage, drawn by two glossy black horses, the next in a stretch Hummer, the next in the latest electric Tesla Model S sports car.
The flags represent Antwerp, this Flanders region, Belgium and countries of Europe and the United Nations, as befits that truly international feel I mentioned.
And here's why, in a nutshell: Antwerp was settled by Germanic Franks, became the 10th century border of the Roman Empire, was the base of English Edward III, and part of the Duchy of Brabant.
It was the sugar capital of Europe, with strong Portuguese and Spanish ties, and drew Italian and German sugar refiners.
It had strong trading links with Venice and with Spain's silver merchants. It was the centre of the Dutch revolt, run by Spanish nobility in the 17th century, occupied by Germany in World War II, and liberated by the British. So ... no wonder ...
Big stuff to see
1. Steen
The Dutch word "steen" means "stone" and is used for "castle" .
.
. and the Steen on the banks of the Scheldt river is just that. It's a classic — arched gateway, turrets, towers and a view. It's Antwerp's oldest building, with earthworks dating to the 9th century, stonework from 1100 to 1200AD, and a refurbishment by Charles V in the 16th century. After, in 1823, finishing its life as a prison, it became a home, a sawmill and a fish warehouse.
2. National Maritime Museum
Belgium's NMM believes a museum is more than a building. Along the Scheldt River waterfront, its sheds are a maritime ribbon full of all sorts of craft, from barges to punts, fulfilling its statement of being "a beacon that cherishes its surroundings, which all have in common the relation with the water".
3. Museum aan de Stroom
In striking India red sandstone and glass, the Museum aan de Stroom opened in 2011 in Antwerp's Eilandje district, housing nearly half a million objects. It reflects Antwerp's long international history, but the collection is organised in themes, mainly Life and Death, Metropolis and Power.
4. Cathedral of our Lady
Work started on the Catholic cathedral in the 1350s and finished nearly 170 years later. It has four works by Flemish Baroque master painter Sir Peter Paul Rubens, who lived and worked in Antwerp for 30 years. The Descent from the Cross, The Elevation from the Cross, The Resurrection of Christ and The Assumption may be jewels, but the setting is a Gothic marvel, with one spire more than 120m tall. Napoleon compared it to Flemish lace.
5. Rubens House
Rubens' studio and palatial residence mimics the Italian palazzo houses he saw during years living and working in Italy. He was a keen collector of all things elegant — art, furniture, furnishings — and the house in Wapper also has a beautiful garden.
6. A Dog of Flanders
It is said British author Marie Louise de la Ramee's passions were information, social ambition, men and dogs (and I'm not sure in which order). In 1872, she published A Dog in Flanders and Other Stories, which tells the story of an orphan boy, Nello, growing up in a village near here and rescuing Patrasche, a dog who's been abused. The book had quite a life around the world (particularly in Japan), but was only translated into Dutch in the 1980s. The story is now recognised by a white marble statue by local artist Batist Vermeulen outside the Cathedral of Our Lady. It was championed by a Japanese diplomat and, apparently, paid for by a Chinese diamond trader ... fittingly enough, given Antwerp's international feel.
Fact File
Contact Bicton Travel on 9339 0277 or info@ bictontravel.com.au.
Disclaimer
Stephen Scourfield was in Europe as a guest of Bicton Travel.
Categories