Our World

Small marvels tell a fine art story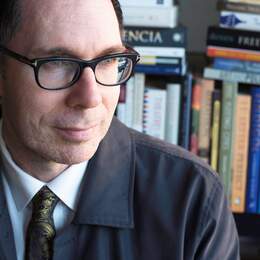 Discover the treasures in an artist's old home.
On the edge of Holland Park in the Royal Borough of Kensington and Chelsea, right near the former home of Punch cartoonist Edward Linley Sambourne and his family and not far from London's Design Museum, is the Leighton House Museum.
Frederic Leighton, later Frederic, Lord Leighton, Baron of Stretton, was one of the greatest painters of the Victorian age. Born in 1830 to a wealthy family, he largely studied painting in Germany. In 1855 Queen Victoria bought his first major painting. In 1878 he became president of the Royal Academy of Arts. In 1896 he died from heart failure, and is buried in St Paul's Cathedral.
No.12 Holland Park Road was built for Leighton by the architect and designer George Aitchison as a combined house and studio. But not long after Leighton's death his art collection was sold off. During World War II, the house suffered bomb damage.
So much of what we see today has been reconstructed from archival material. The interiors speak Leighton's "language", one influenced by the Aesthetic Movement — though not literally.
I step into the Staircase Hall and walk into another world. Moving across a mosaic floor inspired by those at Pompeii, I note the Japanese pots, the Turkish wedding chest.
Then the Narcissus Hall, named for the statue of Narcissus at its centre. William De Morgan's blue tiles are a marvel. Like The Narcissus Hall, the Arab Hall survived the decades relatively intact. Its tiles from Damascus, its wooden windows from Cairo, this was originally a place for Leighton to show off his Middle Eastern Art Collection while entertaining friends.
I continue to the library, the drawing room — here I see the reconstructions of the four big painted panels by Corot, Times of Day — and the dining room — with its red wallpaper and bright ceramics from the Mediterranean and the Middle East (here Leighton entertained the likes of Robert Browning, William Morris and Queen Victoria herself).
Then there is the Silk Room, so called because of its green silk wall coverings. The paintings here include Tintoretto's Portrait of an Elderly Gentleman and Shelling Peas by the Pre-Raphaelite John Everett Millais. Leighton's studio, the big glass window flooding the space with essential light.
Finally, the house's sole bedroom. It's somewhat of an anti-climax, almost pathetic: small, simple, sparsely furnished. The only extravagance is the William Morris wallpaper.
This is where Leighton drew his last breath, his two sisters sitting by his bedside.
Wantto know more? Visit here