Smells like Midland spirit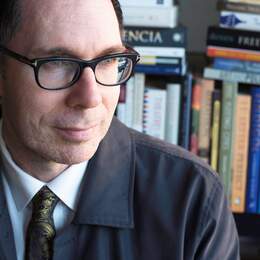 WILLIAM YEOMAN meets some of the ghostly residents at the Midland Town Hall
When City of Swan councillor Patty Williams started working at the Midland Town Hall 10 years ago, she used to see people she didn't know weren't actually people.

"They'd disappear and I'd think, 'Wow, where did that person go?'" she says.
At first Patty kept it to herself. "I didn't want anyone to think I was a nutcase straight up," she laughs. It was only when she overheard other employees talking about ghosts that she realised that's what she'd been seeing: ghosts.
"So I started doing a lot of research and said to the City of Swan, 'Why don't you run ghost tours here?'" They were less than enthusiastic. "Not our core business," was the reply. She offered to run them herself, and after a lot more research and a lengthy approval process workshops and tours were up and running.
Patty says the research — which included staying overnight at the Town Hall — was fascinating. Eventually she and a volunteer working in the Town Hall Library uncovered 76 "newspaper articles that matched what the spirits were telling us".
"It's amazing what you can find," Patty says. "A lot of new staff who come here don't like the building. They find it creepy. Lots of strange things happen." Lots of spirits introduce themselves unbidden. Including the ghost of one Frank Vasich, who died some decades ago.
"Up in the tower there's a young boy named Frank Vasich. He told us he was 16 years old and originally came from (the former) Yugoslavia. He said he'd passed away in Fremantle after being hit by a car."
Patty spent two days searching the archives to find a newspaper article matching Frank's account.
"It was all there, his name, his age, where he was from and how he was hit by a car in Spearwood before dying in Fremantle Hospital ten days later. That's what really excites me: finding the newspaper articles verifying what the spirits tell us."
Frank's is just one of the spirits we encountered on the two-hour Friday night ghost tour I took part in, equipped with ghost detecting equipment and an open mind. It doesn't matter whether you believe in ghosts or not: this is a seriously spooky night out, filled with terrifying stories and supernatural encounters in one of our most atmospheric heritage buildings. Most of all, it's great fun.
fact file
Categories