Arrivals & Departures

Snorkel with Shark Bay's stromatolites on new helicopter tour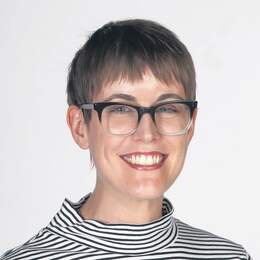 The stromatolites at Hamelin Pool in the Shark Bay World Heritage area are considered the oldest and largest living fossils on the planet.
And it's now possible to get closer to these ancient creatures than ever before with the launch of a new heli-tour from Coral Coast Helicopter Services, which includes the chance to snorkel with the stromatolites.

The company has been granted exclusive access to conduct the snorkelling tours, which includes a scenic flight over Faure Island and other picturesque parts of the Shark Bay World Heritage area.
Available from either Carnarvon or Denham, the tours cost $550 per person for three guests and $825 per person for two. A picnic lunch, cold drinks and snorkelling gear are included.
Coral Coast Helicopter Services also offers heli-snorkel tours to the Quobba Blowholes, heli-fishing trips and scenic flights over Bernier and Dorre islands, Red Bluff and more.
There's also a 10-minute Scenic Sunset Flight option, with prices from $80 per person, available from Carnarvon, Coral Bay and Denham.
Categories