Arrivals & Departures

Soak up the sights of Norway by rail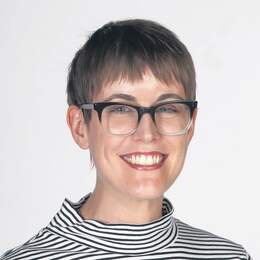 Norway's spectacular mountains and fjords are ideally explored by train.
Riding on Norway's Flam Railway is a journey of steep descents and hairpin turns that takes you past rushing waterfalls, traditional stave churches, little villages and towering mountains. Your destination is Flam, a picturesque village at the inner edge of the Aurlandsfjord, a branch of the country's longest, deepest and best-known fjord, the Sognefjord.
I took a memorable trip on this railway some years ago as part of the Norway in a Nutshell itinerary, a self-guided tour that's an easy way to see some of the country's most spectacular landscapes in a relatively short amount of time.
Back then, I travelled from Oslo over the mountains on the Bergen line train, then down on the Flam Railway before taking a boat cruise through the fjord and travelling on to end up in the port city of Bergen.
These days, Scandinavia continues to grow in popularity as a travel destination, and the natural beauty and ease of getting around encompassed by Norway in a Nutshell are two factors that draw visitors to the region.
With this in mind, Australian international rail specialist Rail Plus has re-launched its Norwegian independent rail tours, including Norway in a Nutshell.
Rail Plus commercial director Ingrid Kocijan says bookings of the company's Scandinavian Pass grew 46 per cent last year, with the trend predicted to continue this year and next.
It has five Norway in a Nutshell itineraries available, including one and two-day journeys as well as one-way trips. They cost from $151 for adults and $79 for children aged four to 15 years.
Other options include the Sognefjord in a Nutshell itinerary, which includes a boat ride through the Sognefjord as well as a train journey on Flam Railway. Return and one-way trips are available from Oslo and Bergen, and cost from $204 for adults and $105 for children.
Then there's the Hardangerfjord in a Nutshell, which includes a boat cruise through Norway's second largest fjord plus a train journey on the Bergen line and a coach tour through traditional farmland and villages. It departs return from Bergen and Oslo or one-way from Bergen, and costs from $267 for adults and $167 for children.
(Picture at top: Norway's Sognefjord, by Andrey Shcherbukhin.)
Categories