Some of the world's best wildflowers, all in the Kings Park Festival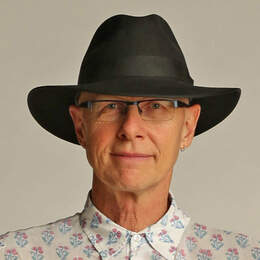 Western Australia has more than 12,000 species of wildflowers, 60 per cent of which are found nowhere else on Earth, and the Kings Park Festival gives a colourful chance to dip into them, in the heart of Perth's Metro area.
The festival officially opened on September 1 and runs until September 30. And throughout this 53rd Kings Park Festival there will be wildflower walks by guides and volunteers in what is the biggest city park in the world.
The feature garden for this year's festival is at the Botanic Terraces, which opened almost a year ago, and where more than 1000 specimens were planted — so they are at their prime now.
The carpets of wildflowers in Kings Park represent every region of the State.
The opening of the Botanic Terraces celebrated the 50th anniversary of the Western Australian Botanic Garden. There is the flora of the mallee, mulga and desert regions of WA.
Look out for Bookleaf Mallee (Eucalyptus kruseana); Kingsmill's Mallee (Eucalyptus kingsmillii), Coolibah (Eucalyptus victrix), and everlasting including Schoenia and Rhodanthe.
There are also some unusual species not growing elsewhere in the Botanic Garden, like Lambstails (Lachnostachys verbascifolia), Royal Mulla Mulla (Ptilotus rotundifolius), and Leptosema chambersii.