Sony A9 camera review: "It just oozes quality"
Sony may just have driven another nail into the coffin of DSLR cameras.
The new Sony A9 full-frame mirrorless camera is a high-end professional level camera that outperforms most, if not all, of the best DSLR cameras.
The slick-looking camera body is a smaller and lighter package, and combined with the fine range of Carl Zeiss lenses it just oozes quality.
The A9 is a beautiful thing to look at with sharp-looking lines. And the specifications are impressive, too.

The A9 is a 24MP, full-frame, stacked CMOS sensor camera with a 3.7M-dot OLED viewfinder and a tilting 1.44 M-dot rear LCD touch screen. It can shoot 4K video and 20 frames per second continuous shooting with full auto-focus.
DSLR cameras lack the capability to shoot high speed continuously at up to 20 frames per second and the A9 has a continuous shooting buffer of up to 241 compressed RAW files (362 jpgs).
Another great feature of mirrorless cameras such as the A9 is the ability to shoot silently without a noisy mirror rattling up and down, and this will have great appeal in situations ranging from press conferences to weddings.
The Sony A9 is a great camera and mirrorless technology is without doubt the future. Other quality manufactures such as Leica and Hassleblad have already embraced it.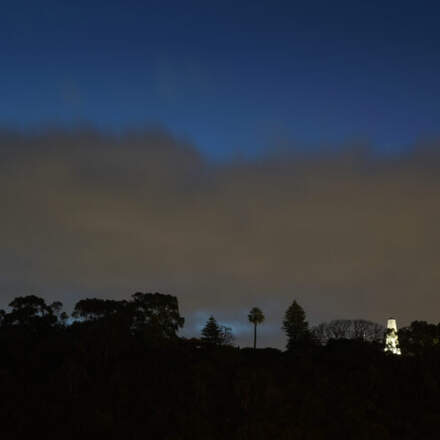 Sony has the product and the range of lenses and accessories to satisfy professional photographers but the challenge is going to be convincing the pros to ditch existing Nikon or Canon DSLR kits, with expensively assembled lenses and other brand-specific equipment.

The Sony A9 is not cheap, the body alone costs about $6750 and the Sony FE 24-70 f/2.8 lens is an additional $3169.
I used the Sony A9 and a Sony FE 24-70 f/2.8 lens for a few days and was very impressed. The controls and dials are easy to operate but it feels a bit square and sharp in the hand.
The A9 performed well — I was able to shoot some stunning twilight shots of the Perth CBD from South Perth.
Disclaimer
The Sony A9 was loaned to Mogens Johansen by Camera Electronic