Sort your gear & learn new skills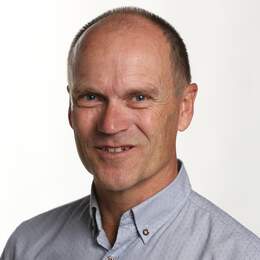 Being stuck at home with time on our hands provides the ideal opportunity to think about photography, says MOGENS JOHANSEN
OK, you've cleaned the house from top to bottom. You've washed the car (again). The garden is looking smicko. You're up to date with all the latest on the virus. Your eyes hurt because you've watched too much TV and Netflix. Your spouse is getting annoyed with you pacing restlessly around the house looking for something to do and the dog is trying to figure out what is wrong with you.
It's time to get creative and find something to keep the boredom at bay.
Your camera gear and your photo library are great places to start.
Begin with a bit of a stocktake of your gear. If you are like me, you are sure to uncover a few long-lost "must have" items in the drawer alongside your camera gear. You may find things you no longer use. If so, and if they don't have sentimental value, now may be the time to move them on, and to consider up-to-date replacements.
Check and clean your gear. Check all the features and make sure it all works as intended. Clean the lenses . Unscrew the UV filter, blow any dust off and clean with an anti-static cloth. Check and charge the batteries so everything is ready to use when you need it next. Download images from the camera cards and back them up. Format the camera cards to avoid card failure due to corrupt files.
Get to know your gear and what it can do for you. I know it's not usually the done thing, but read the manual or watch an online tutorial on how to set up and use your camera. If you have a particular interest, like landscape or wildlife photography, try to find tutorials and practice a workflow.
While we're on the subject of workflows, think about how to manage your photos while travelling. Come up with a simple, manageable way of backing up your images and stick to it daily when you travel. A good back-up plan is essential to ensure you can retrieve the images if your camera, phone or computer is lost or stolen. Ideally, you should store your images in a couple of separate places apart from on your camera card. A good plan is to download images to an iPad, laptop or hard-drive and also back it up to a cloud-based server as soon as possible.
This is an edited version of the original, full-length story, which you can read here.
A message from Travel Editor Stephen Scourfield...
Thanks for reading us – we value your continuing interest and our connection with you.
But as our readers increasingly move to digital, we have to keep up with them.
As I'm sure you'll appreciate, there are costs involved in doing what we do for you.
To support Travel, reading the full story now requires a digital subscription (it's $1 a day for full access to thewest.com.au, for all your devices).
If you have the newspaper home delivered, you may already have complimentary premium access to thewest.com.au and our digital editions.
And we have other packages, including $9 a week for the weekend papers and everyday digital.
Stephen Scourfield
Categories