Bali Silent Retreat: Yoga, meditation and "the art of nothing"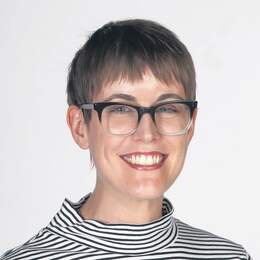 If you're seeking "profound peace and silence", this "green to the extreme" retreat about an hour's drive north-west of Ubud is the place to come. 
It's still dark as I take a seat in the open-sided yoga tent, blanket draped around my shoulders against the early morning chill, a candle flickering in the centre of the circular platform.
I'm supposed to be focusing on my breath to still my mind, as per our teacher's instructions, but I can't help sneaking a look at the other guests taking their places around me.
Among them is a woman serenely seated in full lotus pose, dressed in flowing fabrics and beaded jewellery — just the kind of person you'd expect to see in a place like this.
But there are also faces that look less certain, like the young guy with his round glasses — an off-duty advertising executive on leave from a big Asian city, at a guess — who seems sheepish as he struggles to find a comfortable position.
I suspect he's still somewhat surprised to find himself here, settling into the daily routines of Bali Silent Retreat, a yoga and meditation centre set amid the rice paddies of central Bali, about an hour's drive north-west of Ubud.
And I can relate. It wasn't so long ago that I couldn't make it through a yoga class without giggling, or nodding off, or both. Safe to say that I've never done anything like this before.
But, as a confirmed introvert with a lifelong aversion to small talk, something about spending a few days at a place offering "profound peace and silence" sounded, well, profoundly relaxing.
What I'm learning this morning, though, is that silence doesn't necessarily equate to quiet. In fact, not talking seems to have only heightened my awareness of other noises.
Sitting here, I can hear not only the low voice of the teacher talking us through the meditation and the small sounds of the other guests settling down, but also chanting and drumming drifting across from a temple in a nearby village.
In the distance, a motorbike is revving. Intermittently, there are dogs barking, roosters crowing, a cow lowing.
It's peaceful, sure. But silent? Not so much.
The absence of conversation has also sharpened my interest in my fellow guests, who run the gamut from evidently experienced yogis to those more on the same level as me, and the guy with the glasses.
There's the fragile-looking girl with the blonde ponytail who clip-clops between buildings in oversized hiking boots, and the woman staying in the thatched timber bungalow next to mine who never seems to go anywhere without a big, and expensive-looking baby-blue leather handbag.
There's the mother and daughter duo notable for their eccentric outfits, and the genial young man who looks a lot like a Scandinavian Prince William, complete with balding pate.
Giving up any pretence of persevering with my meditation, I privately speculate as to where they've come from and why they're here. And I'm busily inventing outlandish stories involving personal crises and breakdowns until I realise their reasons for coming were probably similar to mine: simply wanting a break.
As you might expect, there's no wi-fi at the retreat, and smartphones and laptops are discouraged, but there's still plenty to keep you occupied.
In addition to the morning and afternoon meditation and yoga sessions, which are led by visiting volunteer instructors from around the world, there are excursions to local hot springs and temples, tours of the extensive on-site gardens, guided walks through the surrounding rice terraces and lessons on making traditional Balinese offerings.
You could spend plenty of time eating, too: the food is all vegetarian and incredibly tasty, reflecting the retreat's low-impact, "green to the extreme" principles, with everything grown on site or elsewhere on the island.
All of the activities are entirely optional, though, so you could equally spend your time reading, or sitting around and practising what the retreat's website describes as "the art of nothing".
That's largely what I do, supplemented one morning by a walk through the rice paddies and another day along a path through the jungle, where I come across the "crying bench", a small platform near a river where guests are invited to "express whatever emotions are arising in you".
It'd be easy to come to a place like this and poke fun, particularly if — like me — your tolerance for earnestness and the new age is limited.
There's the sign in the dining area encouraging us to eat mindfully as "an act of honouring the universe", for example, and the flight of steps with words such as "imagine", "love" and "feel" printed on each riser. But I decide to follow the advice offered by one of the yoga teachers: to take on the things that resonate, and leave those that don't.
So I try the water meditation, where you sit under a cool stream from a nearby spring, but give the labyrinth walking meditation and crystal circle a miss.
And though I don't write a note for the pin-up board inviting us to leave messages and prayers of goodwill, I do read them and feel buoyed by their easy positivity. (My favourite: "May all the cats live happily, loved and freely.")
Indeed, once I relax a little, I begin to detect this outlook — kind, calm and gently optimistic — in everyone from the fellow guests who smile warmly as we pass in the gardens to the sunny member of staff who sends me off on my rice paddy walk with a laminated map and instructions on how not to get lost.
It's not necessarily a perspective that comes easily to me — nearly a decade working in a newsroom would make even Pollyanna a cynic — but it feels refreshing all the same.
And while lying in bed that night, swathed in a mosquito net and listening to the symphony of insects and frogs chirping and croaking in the fields, I realise it's this, not just the silence, that makes this quite a remarkable place.
Fact File
Bali Silent Retreat is north of the town of Tabanan in central Bali, about 2.5 hours from Ngurah Rai International Airport. 
Prices start from $US25 ($34) per night for a dormitory bed, $US40 per night for a single room and $US90 per night for a private bungalow, plus a $US35 per night charge for food and activities. 
For more details, see balisilentretreat.com. 
Categories