Arrivals & Departures

​All aboard South America's first luxury sleeper train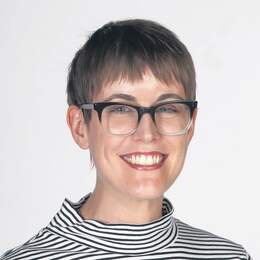 Inventive regional food, a piano bar and the dramatic scenery of Peru's Andes await on the new Belmond Andean Explorer. 
South America's first luxury sleeper train, the Belmond Andean Explorer, has launched, offering a selection of itineraries between Cusco, Lake Titicaca and the historic city of Arequipa.
It's be tempting foodie travellers by serving regional produce in its two dining carriages, with dishes such as alpaca tortellini, banana and pisco tatin, and lima bean cappuccino designed by renowned Peruvian chef Diego Munoz.
Munoz has worked with the team at Belmond Hotel Monasterio in Cusco, where the food will be prepared before being delivered to the train before departure. There's also a compact on-board kitchen measuring 16.5m x 2.5m.
Additionally, passengers will be able to order from a room-service menu.
Also aboard the 48-passenger train are a Piano Bar Car, an observation car, boutique and library.
There's a choice of four types of cabins, each with its own ensuite with a shower. The largest are the double-bed cabins, at 13.1sqm, which have a double bed and seating area with two chairs and a table, with deluxe and smaller junior options available. The twin-bed cabins are 7.4sqm and the bunk-bed cabins 5.5sqm.
Off the train, passengers can enjoy experiences including a private tour of the floating islands of Lake Titicaca, and lunch on a private beach with views to the glacial peaks of La Paz, Bolivia.
Journeys include a two-night Peruvian Highlands itinerary from Cusco to Arequipa via Lake Titicaca, and a two-night Andean Plains and Islands of Discovery trip to Arequipa, Lake Titicaca and Cusco.
There's also a one-night Spirit of the Water trip from Cusco to Puno, and a one-night Spirit of the Andes trip from Puno to Cusco.
Belmond has also added the Belmond Las Casitas, a 20-room property in the Arequipa region of southern Peru, to its portfolio.
The hotel offers individual casitas set in lush gardens. Each has a private terrace and heated plunge pool. There's also a spa offering treatments using ingredients from the kitchen garden, and a chance to view the flight of the Andean condors in their natural environment.