Space odyssey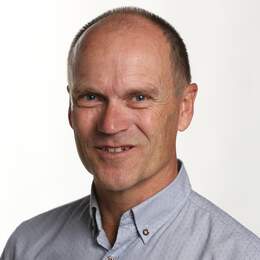 An Australian company has created a motorhome for exploring in style.
The big road trip around Australia is something many of us dream about doing. So when we spotted an interesting new campervan, we thought we would take a closer look at what it has to offer.
Australian company Trakka has reinvented its Jabiru motorhome range.
It combines German engineering and Australian ingenuity to create an innovative and luxurious range of motorhomes.
A long-wheelbase 3-litre 140kW V6 Turbo Diesel Mercedes Benz Sprinter forms the base for the Jabiru range.
The Sprinter brings with it all the safety and technology we have come to expect in our cars. Side and window airbags, active brake assist, crosswind assist, active lane-keeping assist, driver fatigue monitoring and blind-spot assist are included in the safety package.
A touchscreen infotainment system with satellite navigation, a parking assist package with a 360-degree camera, rain-sensing windscreen wipers and an electronic parking brake are some of the electronic gizmos included to help you out.
Trakka has maximised the interior space with its Space Pods at the rear, which creates a wider and more spacious Sprinter with room for 2m-long single beds that can be converted into a double bed.
The kitchen includes a rotating fridge/freezer that allows you access from both inside and outside when the side door is open, ceramic cooktop, microwave and stainless steel sink has plenty of clever storage options.
A compact bathroom features a shower and a clever electric sliding/swivelling toilet that hides under the basin.
The idea behind this patented feature is to keep the toilet dry when showering and to provide a much bigger showering space.
Trakka is a family business started by Dave and Sally Berry back in 1973. Today, their three kids Alex, Olivia and Alister, are all heavily involved in the business started by their late parents.
Trakka produces a range of different motorhomes based on quality vehicles such as Volkswagen, Fiat and Mercedes Benz.
It makes four models of the Jabiru, starting with the 2S model which will set you back around $180,000.