Sparkling gem at the end of the world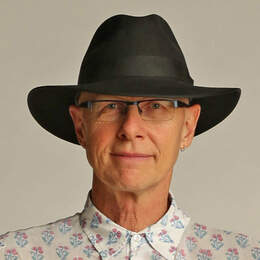 Ushuaia is where most Antarctic cruises depart from but the Argentinean port has an appeal all of its own.
This is the end of the world, and it's rather brilliant.
Ushuaia is the world's most southerly city, here on the island of Tierra del Fuego ("the end of the world"), at the southern tip of Argentina and South America, a snowball's throw from Cape Horn.
And it's brilliant because at this moment, intermittent sun sparkles on snow that dusts the Martial Mountains, which rise in sharp triangles and razor-edged ridges; jagged, imposing and protective.
A few of Ushuaia's bravest buildings cling resolutely to their ankles but the candy-coloured majority shelter like little Lego blocks between their toes. People paint them a rainbow of colours to make them look happier in winter, I am told — bright daubs on a white canvas; smiles through the dark months.
The town's streets rise up towards this high-rise backdrop and down to a harbour that is home to the wrecked ship St Christopher, which itself came to save another ship, failed and was left stranded. There are some tough-looking yachts on moorings and then, on the headland beyond, sparse brown houses, far peaks iced like bridal cakes, the Beagle Channel and, over the horizon, Antarctica. Its presence is somehow always felt.
It's 1.30pm, halfway through the one hour shut-up-shop lunchbreak and Ushuaia's restaurants are full, with seafood chowder and homemade soups, crab and steak, pizza with good coffee. Windows are fogged by the folk inside. In the evenings, lit up, they are warm, cosy oases.
The end of the world is brilliant because the air of Tierra del Fuego is crystalline. Clouds against the cornflower blue sky cast solid shadows and the gaps in them allow for intense spotlights. My, how quickly this light shifts. One minute the town is an artist's bright palette, then muted. To the north-east, a mountain with a zigzag strata one minute looks like a licorice allsort and the next it is just a grey triangle, lost in shade.
But there's always colour in the streets of Ushuaia. Shop windows are full of mulberry, lime green and lemon outdoor gear. A spectrum of striped beanies. Tangerine puffer jackets.
For Ushuaia, with its 80,000 residents, is not only an important port, but has built an adventure sport industry, with sledding and snowshoeing, and ski areas that include Cerro Castor's 26 trails and five lifts, which is popular with holidaymakers from South America's biggest country, Brazil. There's hiking and sea kayaking in summer, when the January temperature averages 10C, compared with its mean winter 1.5C.
"But winter is not cold because there's no wind," a local tells me. "It's not the cold that's difficult. It's the dark."
In Tierra del Fuego National Park there are forests of lenga and guindo trees, open moss and fern landscapes and glacial rivers tumbling down the valleys which nestle between peaks, like the Pipo, which curves beside me now. The park was established in 1960 and covers 63,000ha.
The earliest inhabitants of Tierra del Fuego, the Yamana (also called the familiar sounding Yagan people) — lived in Lapataia Bay, which is now in the national park, eating mainly seafood.
Yamana also lived on islands further south and paddled canoes across the straits, naked, grease-covered, and even making small fires in their boats to keep warm.
The national park's visitor centre explains their history in displays and makes a good cup of coffee.
Ushuaia is the closest port to Antarctica and the home port for expedition and cruise ships taking guests to see the great white continent. It is also a staging post for supplies to the Falkland Islands and South Georgia, for fishing boats and for the oil and natural gas industry (houses are heated all year round, using this local gas, which might only cost $US5 ($6.70) a month).
The ships ply the Beagle Channel, just as the British square rigger HMS Beagle did in 1833, under the command of Capt. Robert Fitzroy. He had naturalist, geologist and evolutionist Charles Darwin aboard, as his companion and the ship's scientist.
Later, when Darwin was back on the Beagle and exploring the WA coast, the Kimberley's Fitzroy River would be named for Robert Fitzroy.
Wherever we go, there are connections.
An old London Routemaster bus has been repainted and does little tours of Ushuaia. I peer through the rain-dropped windows at the old harbour and the old naval base, which was once home to the prisoners who constructed early roads and buildings in Ushuaia. And then, in a rather odd moment, the bus stops and a rubber blade on a long handle appears outside the top-deck windows. Halfway through the tour, they are clearing the rain streaks, and I wipe away the condensation inside.
There's something about cold weather towns that has a similarity. Ushuaia has an echo of Anchorage in Alaska and Whitehorse in Yukon.
It has a "fun in summer, hunker down in winter feel".
It knows the cold and dark but it knows how to enjoy the moment. Yes, I think that's it. This is the end of the world but, in this brilliant moment, it is alive and smiling.
A season in a moment ...
At first there are just a few big snowflakes, swing-boating down like feathers, soft as down. But within just a couple of minutes, it is snowing hard. Things change fast on this southern tip of Tierra del Fuego. A couple of minutes more and the wind has picked up, driving the snow in almost horizontally. It sticks — to jackets, tree trunks — anything in its way. And within just another minute it has formed thick, white royal icing. Things change fast here. I count back — yes, just five minutes ago it was clear, and now the snow is already laying white on the ground. Ten minutes later, the wind drops. Big snowflakes fall gently, and slowly, again, adding to the squeaky carpet. The white world glistens as the sun comes out.
Fact File
RAC Travel has itineraries and touring throughout South America. 1300 655 898 and rac.com.au.
Disclaimer
Stephen Scourfield was a guest of RAC Travel.
Categories