Spectacular but unforgiving: Welcome to iceberg alley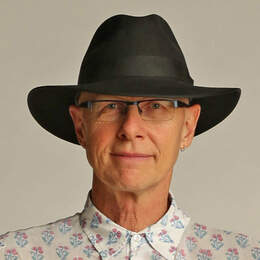 This spot at the eastern end of the Northwest Passage has claimed more than 200 ships.
Forget Sculpture by the Sea. Forget Disney on Ice. For off the Arctic south-west coast of Greenland nature has a spectacular floating sculpture park that eclipses both.
Welcome to iceberg alley.
At 3am, I was up on the frosty top deck of Ocean Endeavour, watching the milky ocean with the creamy light of the moon spilled on it, and the dark shapes of icebergs passing.
This spot, where Baffin Bay and the Davis Strait meet, at the eastern end of the Northwest Passage, is renowned for icebergs.
They calve off glaciers and Adventure Canada expedition team's Steve Smith points out that some of the ice coming out of the fjords of Greenland is a quarter of a million years old — "250,000 years since it snowed".
Yesterday, we sailed into the small community of Upernavik, where there was a small iceberg in the harbour.
Overnight, we have been approaching Karrat Fjord and we sail in in the pretty pink pre-dawn light, with streams of fog along the craggy coastline and floating gossamer-like between these extraordinary, sculptural icebergs.
Greenland is the world's biggest island that is not a continent and yet the population is estimated at only about 58,000 people — many in remote communities along this west coast, not connected to one another by roads and rarely with an air strip.
Steve says many can only be accessed by boat or helicopter. Greenland is 2400km long and up to 1100km wide, and 80 per cent of it is covered by the Greenland Ice Sheet, which has an average thickness of 2000m. And, apart from this, there are many small ice caps and small coastal glaciers.
And Greenland is an indicator of climate change. It is estimated that if the entire Greenland Ice Sheet melted, the seas would rise 7m.
Official US data shows nearly 200 cubic kilometres of ice melted each year between 2003 and 2008.
Most of that came from the coastal glaciers. Welcome to iceberg alley.
It all looks very pretty in the morning light, scarved by trails of fog, but I am reminded by Adventure Canada expedition team member Stefan Kindberg: "You know, 210 ships went down in the ice here. It went through the hulls like a hot knife through butter."
Yes, welcome to iceberg alley.
Fact File
For more on travel in Canada, particularly during the country's 150th anniversary in 2017, visit canadatourism.com.
To see the full range of Adventure Canada packages and Ocean Adventurer itineraries, go to adventurecanada.com. 
Disclaimer
​Stephen Scourfield was a guest of Adventure Canada and Canada Tourism.
Categories