Arrivals & Departures

Spectacular Field of Light installation at Uluru extended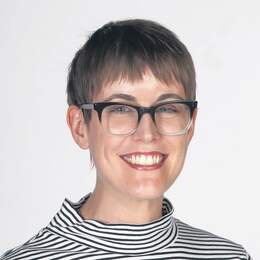 The popular installation by Bruce Munro, which incorporates more than 50,000 solar-powered lights, will remain into 2018.
Having lit up the desert near Uluru to spectacular effect – attracting both critical acclaim and nearly 100,000 visitors – since it opened in April, Bruce Munro's immersive installation Field of Light Uluru has been extended to March 31, 2018.
The team at Ayres Rock Resort, where the installation is based, say it has exceeded all expectations and proved to be a stand-out drawcard, prompting the decision to extend the exhibition to a second season.
"Field of Light was one idea that landed in my sketchbook and kept on nagging at me to be done," says London-born Munro of the work.
"I saw in my mind a landscape of illuminated stems that, like dormant seeds in a dry desert, quietly wait until darkness falls, under a blazing blanket of southern stars, to bloom with gentle rhythms of light."

Named Tili Wiru Tjuta Nyakutjaku or "looking at lots of beautiful lights" in the local Pitjantjatjara language, the installation is Munro's biggest work to date and his first to be illuminated entirely using solar power.
It incorporates more than 50,000 stems topped with frosted-glass spheres over an area the size of four football fields. The spheres are connected by illuminated optical fibre and "bloom" as darkness falls, with pathways to draw visitors into the artwork.
"I am greatly moved and humbled by the enormous response to the artwork," Munro says.
"It's obvious the combination of the exhibition and a canvas as visceral as this – flourishing from red dirt and tufts of spinifex, in the shadows of nature's biggest shape-shifter, Uluru – is immensely powerful to people."
Tourism Australia chief executive John O'Sullivan says Field of Light "undoubtedly qualifies as one of the most amazing exhibitions in Australia today".
"It's proven to be a real drawcard for domestic and international visitors, and with the extensive and deserved global exposure it's received this year, I have little doubt that a second season will be hugely successful."
There are a number of ways to experience the installation, from a $35 Field of Light Pass, which includes coach transfers, and a $75 Field of Light Star Pass with canapes and sparkling wine, to options including camel rides, helicopter trips, dance performances, meals and more. Pre-booking is strongly recommended.