Spirited venture up north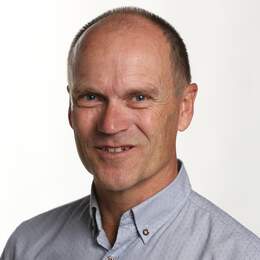 The Illegal Tender Rum Company is making a mark with its products, writes Mogens Johansen.
What do you do if you are bored with your job? Well, if your name is Codie Palmer you follow your passion and turn an obsession with distilling into a thriving business.
Codie, a former instrumentation electrician, was coming home miserable from his job each day. That's when his partner Hayley Wells stepped in. I said to him, "you are going to work 30-40 years of your life, you need to do something you are passionate about" so as a birthday present, she took him to Margaret River and New Zealand to have a look at distilleries to see how the "big boys do it".
Two weeks after they returned from New Zealand Codie sent Hayley a snapchat image of him putting his work card in the box for the last time.
"He hadn't told me he was quitting his job so I was a bit 'oh my God, what have I done?'" Hayley said. So the Illegal Tender Rum Co was born and before long, Codie and Hayley were working full time at the distillery in Dongara.
Since then it has been a whirlwind and in the last two years they have expanded the business. "The first bottles of Spiced went up for sale in 2016 and we sold 2500 bottles in the space of 48 hours, it was just crazy. Now, we have three part-time staff and are able to push the workload of tours and bottling onto them so we can concentrate on the business and develop new products outside rum; we are looking to diversify into other spirits," Hayley said.
Codie is not around when I visit, but Hayley and staff member Alysha Silver take me for a tour of the distillery to explain how they came up with the name and about the process of making rum.
The name Illegal Tender Rum Co is a clever way to tie Australia's history to their distillery. From 1787, and for the first three decades of Australia's history, rum was the unofficial form of tender. Rum was bartered with and used as a form of payment for all types of workers and items before it was made an illegal tender in 1808 by the Governor of NSW, William Bligh.
"Most rum distillers use molasses which is a by-product from sugar but we are the only people in Australia to use dark brown sugar. It cost us between $6-12 per kilogram whereas molasses is 50 cents a litre, so it is a lot more expensive but we believe it makes a better spirit. The research and development we did proved that it is a lot better than the molasses and we wanted a product that was a lot different to what was already in the market," Hayley said. "The other key ingredient is of course water, but not ordinary water, this is UV treated rainwater free of any nasty chemicals."
Alysha goes on to explain that by Australian law you are not allowed to use the word "rum" on a bottle unless the cane spirit is aged in oak barrels or vats for at least two years. So it was June 2018 before they had the first rum from the distillery.
Illegal Tender have three products at the moment. All are distilled twice. The Barely Legal cane spirit is bottled straight away, the Spiced spirit is aged in ex-Shiraz oak barrels from Vasse Felix in Margaret River for up to eight weeks and has Australian spices such as Kakadu Plum, Lemon Myrtle, Quandong, Wild Rossella and Wattleseed added for extra flavour. The Distillers' Cut is the only one that can legally be called Australian Rum and it is Codie's pride and joy. It has been aged in French oak barrels for two years and three months. Codie has already won 16 World Spirit Awards including four gold medals at the China Wine and Spirit Awards.
Illegal Tender is open every Thursday to Sunday and they have tours every hour from 11am-3pm. Tours and tastings cost $30 per person and includes a 45- minute tour followed by tastings, but people are welcome just to come for tastings as well.
Before I left the distillery, I swapped some perfectly good legal tender for some excellent Illegal Tender Spiced Rum and I haven't regretted it!
Categories