Our World

Spirit flows through the heart of Mauritius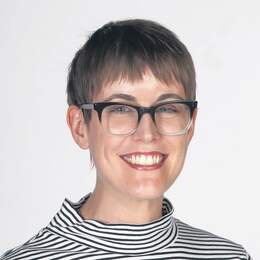 Culturally diverse Mauritius, steeped in Dutch, French and British colonialism, has a fascinating history.
"We are all immigrants here. Before, it was just forest."
So says Vikash, my local guide and driver in Mauritius, as we stand at Aapravasi Ghat, a collection of stone buildings on the waterfront in Port Louis where, from the mid-19th century, so many of these immigrants arrived.
An island without an indigenous population, Mauritius was settled first by the Dutch, who introduced sugar cane and brought slaves from Madagascar and Africa to tend the plantations.
They were followed by the French and later the British, the latter outlawing slavery and bringing indentured workers, mostly from India.
As many as half a million of these workers arrived from 1834, and Aapravasi Ghat was built in 1849 to receive them.
Today, this UNESCO World Heritage-listed site is rather less hectic than it would have once been, although the bustle and noise of the neighbouring fishing port — not to mention the gaggle of schoolchildren touring the small museum — provides a suggestion of the atmosphere of times past.
Still, its symbolic significance is considerable: nearly 70 per cent of Mauritians can trace their ancestry to the labourers who passed through here, including Vikash, whose forebears arrived from Bengal in 1850.
As he observes: "There's a lot of history here."
Modern-day Mauritius — which gained its independence in 1968 — is a multicultural nation, with a sizeable Creole population that traces its roots to the African slaves, along with minorities of Chinese and French descent.
Indo-Mauritians are the largest group and, though their number includes Christians, Buddhists and Muslims, the majority — like Vikash — are Hindu.
Their religion is visible throughout the island, from the red flags and small shrines outside Hindu homes to the colourful, intricately decorated temples in most villages.
Vikash takes me to visit one of the latter, a temple in the Port Louis suburbs called Kailasson, which he says is one of the oldest in Mauritius.
It's magnificently encrusted with vivid patterns and statues of deities and animals including cows, elephants and peacocks — as Vikash explains to me, each of the Hindu deities is associated with a particular animal, which it's often depicted riding.
Today, it's quiet, save for one or two worshippers and a priest, who offers me a blessing in the form of a mandarin, yellow flower and smear of sweet-scented ash across my forehead.
Perhaps the most significant site for Mauritian Hindus, though, can be found amid the mountains of the island's south-west, near the tea-producing town of Bois Cheri.
Here, the sacred lake of Ganga Talao, also known as Grand Bassin, is a site of pilgrimage, particularly in February or March each year during Maha Shivaratri, a major Hindu festival dedicated to the god Shiva.
Shivaratri has been observed at Grand Bassin since 1897.
Hindus from around Mauritius come by car and on foot, perhaps walking for as many as four or five days — although Vikash tells me it takes a relatively modest 13 hours from his house.
Along the route, people provide free food and drink, along with places for the pilgrims to rest.

The crowds are huge — apparently 453,000 pilgrims registered this year — and it's said to be the largest Hindu festival outside India. But what's really striking today is what's waiting for us at the end of the broad boulevard leading to the lake.
Towering 108 feet (nearly 33m) high is an enormous bronze-coated statue of Shiva, his right hand raised in blessing, a trident in his left, a cobra and prayer beads around his neck, third eye on his forehead and a crescent moon above his head.
When it's switched on, Vikash says, a fountain of water shoots from Shiva's coiled hair. Today, though, there are just a couple of other visitors and a macaque, sitting in front of the statue, munching on the food offerings people have left.
Across the road is a similarly massive but as-yet-unfinished statue of the goddess Durga Mata Murti. She'll also be 108 feet tall — 108 being a sacred number in Hinduism — and is depicted with a lion.
I'm told the Shiva statue took three and a half years to build but this one has already been under construction for four years, with perhaps another two to go.
From here, it's a short distance to the sacred lake itself, in the crater of an extinct volcano, fringed by dense vegetation.
There are temples scattered around the site, including one right by the water. Statues of deities, including a bright-blue Shiva, are arranged on plinths in the shallows.
Picture at top: The bright-blue statue of Shiva at Grand Bassin in Mauritius. Picture: Gemma Nisbet
Fact File
Local tour operator Emotions offers an Indian Footprints day tour with a visit to Aapravasi Ghat, Kailasson temple and Grand Bassin and more. emotionsdmc.com.
 Air Mauritius celebrates its 50th anniversary this year. It flies direct from Perth to Mauritius twice a week, three times a week from July 7, and four flights a week during the peak summer period. It also has connecting flights through to London, Paris and destinations in Africa and the Indian Ocean islands, with a free stopover of up to two nights if no same- day connection is available. Travel agents, airmauritius.com or 1800 247 628.
Disclaimer
Gemma Nisbet was a guest of Air Mauritius and Emotions
Categories