Spirits soar in Swiss skies on big wing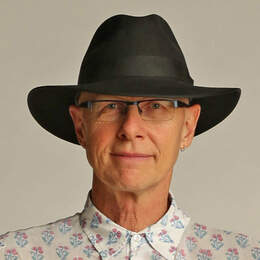 We fall like confetti, colourful against the sky, to land on the big, green square of grass in the centre of Interlaken.
The strip of road alongside this big open space is Interlaken's version of Monaco — elaborate hotel facades, dressed-up people sipping aperitifs in street cafes, a dog with a diamante collar, a long row of flash motorcycles, more talking point than transport.

But the most colourful show in town are the paragliders.
They come spinning down in graceful arcs.
Their wings are, themselves, graceful arcs.
They seem to epitomise how Interlaken presents itself — cool, colourful, adventurous, yet in control and professional in all it does.
For each of the pilots has ballast — a tourist hung in front of them in a joey pouch.
And I'm one of them.
My mama-kanga is Tobias Dimmler, who is also a perfect example what I find in Interlaken… locals.

Interlaken, set at 570m above sea level between vibrant turquoise freshwater lakes Brienz and Thun, and overlooked by the 4000m peaks of high alps, is a hotspot for winter sports and cool hangout for summer ones.
And all the people I meet involved in these are from the area. It's actually quite unusual in such places.
"You're lucky. It's the best flying day so far this year," says Tobias over my shoulder.
"You're lucky to get this for your money."
"The Sensational" costs chf170 ($222) and promises 10 to 20 minutes of airtime. "The Thermal" is chf220, with 30 to 45 minutes of airtime.
But we have run down the green grassy slope of a mountain at 1350m above Beatenberg, stepped into the air, and Tobi has found a thermal which has spiralled us 500m above the take-off spot.
It's like riding a spiral elevator, the air turns much colder, and it will give us a much longer flying time.
As we look down upon the trees, the lakes and towns far below, and at eye level to the ranges around us, it also gives us time to talk.
I get the feeling flying the big wing with me slung here too is rather like driving a bus for Tobi.
He likes cross-country flying — setting off for perhaps a couple of hundred kilometres by finding a thermal and gaining height on one ridge, then flying on to the next.
"You make the tank full on one ridge. Fly to the next ridge. Make the tank full…"
"You can stay up a long time?" I ask.
"Days," he says.
He had started his working life as a nurse, then studied photography at art school, focused on landscape photography. For his bachelor of art work project he needed "a perspective change" and started flying to take photographs.
"I never stopped flying," he says.
He has now been paragliding for six years and, after 150 flights to gain his solo licence, completed the rigorous requirements and examinations for his tandem licence.
Suddenly, we are right over the town, and Tobi puts away his camera-on-a-stick and concentrates on the landing, reading the flags fluttering gently, looking for the wind.
The grass rectangle grows bigger and then we are on it — just two gentle steps forward and it's over.
The forefathers of Interlaken had the foresight to safeguard this big open space from development, and subsequent generations have had the good sense to preserve that.
"I'm very proud of them," says my new friend, Sandra Kaiser.
I don't think Tobi is thinking about any of that.
He has carefully unhooked the harnesses and packed away the wing in its bag.
"I'm back up again," he says, responding to the request from one of the Skywings Paragliding organisers.
It is another in what might even be eight flights on a busy day.
And then he's in the minibus with the next squadron of half-hour hopefuls.
And I turn and watch another wave of colourful confetti flutter from the sky.
Disclaimer
Stephen Scourfield was a guest of Switzerland Tourism.