Stanley Park: The jet-lag cure in Vancouver's "backyard"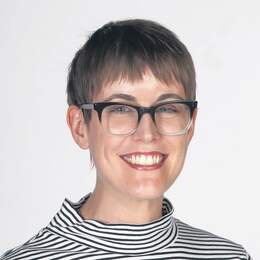 Here's the good news: we've found the cure for jet lag. The bad news? It only works if you're flying into Vancouver.
This is the scenario: an early morning arrival on a flight from Perth via Sydney. I've checked into my hotel, had a wander in the city and bought a sandwich for lunch. It's a beautiful, sunny day and I've always heard there's nothing better for jet lag than sunlight and exercise. It's time to hit Stanley Park.

Comprising more than 400ha of forest, lawns, gardens, trails and beaches perched on a peninsula at the western edge of downtown Vancouver, Stanley Park is justifiably beloved by locals, occupying a not dissimilar place in the public imagination to our own Kings Park. As one Vancouverite (a former Freo boy) tells me, Stanley Park is "everybody's backyard", a valuable green space in a city where high-rise apartment living is common.
It's certainly busy on the autumnal Sunday I set out to tackle the 9km Stanley Park section of the 23km Seawall path that follows the foreshore through much of central Vancouver. It's sunny and unseasonably warm, and the Seawall is brisk with locals and tourists walking, snapping pictures, cycling and roller-blading. More than a few have a dog in tow; others are riding the popular sightseeing train or the old-fashioned horse-drawn carriages that tour the park.
Officially opened on September 28, 1888, Stanley Park has evolved alongside Vancouver itself. Once home to a big village of the Squamish First Nation, its first European inhabitant was "Portuguese Joe" Silvey, a colourful character who married the granddaughter of a powerful local chief and worked variously as a gold prospector, saloon keeper, whaler and fisherman. Chinese and European families then settled in the park, although most residents were later unceremoniously removed.
The Chinese families are said to have lived around the current site of the Royal Vancouver Yacht Club, along what's now the park's most developed section. This stretch, from the start of the busy causeway that bisects the park to the Brockton Point Lighthouse, has fantastic views across the water to downtown. It's also home to one of the most popular attractions in the park: its collection of totem poles.
An element of First Nations culture that's distinct to this area of North America's Pacific coast, totem poles can be used to communicate family history, legends and real-life events, to memorialise an ancestor, welcome important visitors and even occasionally ridicule or humiliate. Stanley Park's collection includes gateways by local Coast Salish artist Susan Point and a memorial pole carved by artist Robert Yelton to commemorate his late mother, Rose Cole Yelton, a Salish woman who was born in the park and lived here with her family until 1935.
Travel on the Stanley Park Seawall is counter-clockwise only, so as I round Prospect Point and head up towards the Lions Gate Bridge — a local landmark and the approximate halfway point of my walk — the crowds begin to drop off. It's a beautiful walk, flat and easy, with ever-renewing views over the water. At times — such as when I spot an uncannily seal-shaped rock that turns out to be an actual seal — it's easy to forget I'm in the middle of Canada's third-biggest city.
As one visitor I pass puts it to her walking companion, "if I lived here, I'd do this all the time".
Up until now, I've been feeling great, the sunshine and sea breeze whipping away the fog of the lengthy flight. But something in the passing visitor's words remind me that I don't actually live here, and that I've come an awfully long way. Hoping to ward off the encroaching signs of fatigue, I walk faster, but by the time I reach the three-quarter point at the sandy shore of Third Beach, I can't ignore the fact that I'm pretty well spent. A short cut is in order: map in hand, I follow Tatlow Walk, one of the numerous trails criss-crossing the forest. The shade of the tall trees is welcome and I spot squirrels and so few people it's almost unsettling.
Back at the hotel, I've no concerns about my jet-lagged body clock rousing me to wide-eyed wakefulness in the middle of the night. I'm sufficiently knackered to sleep soundly right through and wake feeling refreshed if a little footsore the next morning. A few hours later I meet another Australian journalist who succumbed to sleep the day before and napped while I was walking. He is, by his own admission, in poor state. In contrast, I'm feeling not at all jet-lagged — and very smug.
Fact File
If you're not up to a big walk, you can see some of Stanley Park's highlights on a Vancouver Delights mini-coach day tour with local company Landsea, which also includes the Granville Island Public Market, Capilano Suspension Bridge Park and more. It costs $CA130 ($133) for adults and $CA75 for children, including hotel pick-up. vancouvertours.com
For more on Stanley Park and on visiting Vancouver, see tourismvancouver.com.
Disclaimer
Gemma Nisbet visited Canada as a guest of Tourism Vancouver and Rocky Mountaineer.