Star to sparkle at spring string festival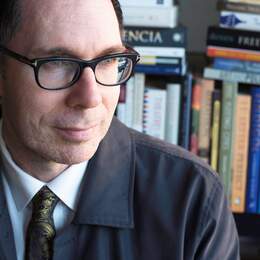 WILLIAM YEOMAN finds Larry Mitchell is playing for keeps
US Grammy Award-winning guitarist, producer and engineer Larry Mitchell has worked with many musical greats, but never played in Australia. Until now.

And he says he's "stoked" to have been invited to the inaugural Strings Attached: the West Australian Guitar Festival in Margaret River next month.
As keynote speaker, he'll talk about his sheer love of the guitar and of its music.
Mitchell, who has worked with the likes of Ric Ocasek, Billy Squier and Tracy Chapman, has nine solo recordings under his belt and presently tours with his own trio in addition to First Nation artists Shelley Morningsong, Dawn Avery, Joy Harjo and Robert Mirabal.
Strings Attached: the West Australian Guitar Festival has a line-up of local, interstate and international talent representing a broad range of styles and instruments, from rock, blues, folk, flamenco, Persian, classical, jazz to guitar, ukulele, banjo, oud, mandolin and vocals. It's on October 11-13. See stringsattachedfestival.com.au.
Read the full story, and more, at thewest.com.au.
A message from Travel Editor Stephen Scourfield...
Thanks for reading us – we value your continuing interest and our connection with you.
But as our readers increasingly move to digital, we have to keep up with them.
As I'm sure you'll appreciate, there are costs involved in doing what we do for you.
To support Travel, reading the full story now requires a digital subscription (it's $1 a day for full access to thewest.com.au, for all your devices).
If you have the newspaper home delivered, you may already have complimentary premium access to thewest.com.au and our digital editions.
And we have other packages, including $9 a week for the weekend papers and everyday digital.
Stephen Scourfield

Categories