Station a hotspot for wildflower spectacle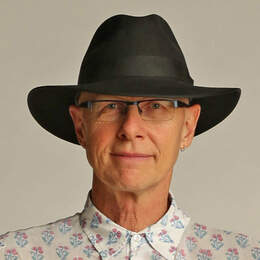 Ninghan Station is ablaze with blooms — the best in two decades.

It was cool in Perth on Sunday, but just five hours north-east, surrounded by wildflowers colouring the landscape to the horizon, it was sunny and more than 30C.
And, in the evening, there was even a sprinkle of rain to freshen up the blooms and help them last.
The wildflower season began last month on Ninghan Station, 105km north-east of Wubin on Great Northern Highway, and here we are in mid-September and the country is still ablaze.
I don't think I've seen the wildflowers this good for the last 20 years. That is due, in part, to good rains, and at the right time, of course.
But the resurgence of these wildflowers is also a result of the concerted conservation efforts of Don, Leah and Ashley Bell.
Ninghan is an old station, predating 1889. It is now owned by the Pindiddy Aboriginal Corporation, and run by the Bell family.
A 48,000ha Indigenous Protected Area has been established around the granite rock Warrdagga, and the family has worked hard to fence and clear the station of goats.
On the road leading in from the highway, there's a sea of white paperflowers. Around the Bilgaburna Bore there's a mix of white, cream, purple and yellow. And at Coonigal, up past the base of Mt Singleton, the folds of the landscape and hillsides are covered in yellow.
Ninghan, 350km from Perth, is where the eucalypt and mulga bioregions meet.
It was also the meeting place of the Badimaya, Nyoongar, Yamatji and Wongai indigenous peoples. Balga gum used for fixing spearheads would be traded for ochre from the desert country.
It is $3 per person for day visitors to come and see the wildflowers on Ninghan Station. Camping is $12 per person, with bush camping and places for caravans and camper trailers.
There are two self-contained cottages at $55 per night and single-room units at $45 a night.
Fact File
Phone Ninghan Station first to get an update on the flowers, on 9963 6517.
Categories