Stations, studios and chocolate frogs: London's top Harry Potter spots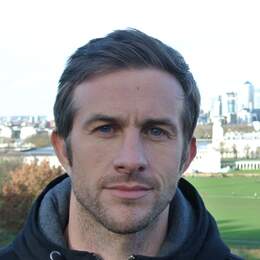 From a blockbuster theatrical production to special attractions and pilgrimage locations, it's not difficult to find the magic of J.K. Rowling's creations in and around the British capital.

At the crossroads of Shaftesbury Avenue and Charing Cross Road, two of central London's busiest thoroughfares, the Palace has long been one of the most eye-catching venues in the city's Theatreland. Yet right now, this grandiose Victorian landmark is arguably the capital's most alluring theatre full stop.
It's staging Harry Potter and the Cursed Child, you see. Garlanded with a record nine gongs at the most recent Olivier Awards, the play picks things up 19 years after the events of the seventh book in the saga, Harry Potter and the Deathly Hallows. If you're a Potterhead, or just love going to the theatre, it's a brilliant outing, performed in two parts — one matinee, one evening session.
Unless you have a magic wand, however, it's tricky to get tickets for a play that's on until at least May, 2018 but always seems to be sold-out. You might be in luck, though, as each Friday at 1pm (UK time), 40 tickets — "the Friday Forty" — go online for every performance the following week. Returned tickets can also become available at any time and resold on a first-come, first-served basis either online or in person at the theatre box office.
If you're out of luck — or patience — fear not: you can find traces of Harry Potter across London. And whether you experience them on a guided or self-guided tour, 2017 is excellent timing, as it's the 20th anniversary of the publication of Harry Potter and the Philosopher's Stone, the first Potter novel, which drew readers into the fantastical world of the bespectacled boy wizard and sparked J.K. Rowling's fairytale rise from unknown to billionaire author.
Some of London's most vivid "Potterspots" date from the first story, such as the Reptile House at London Zoo, where Harry freed a python after learning he could speak Parseltongue, the language of serpents. If you're in London before February 28, be sure to check out the British Library's Harry Potter exhibition, which showcases wizarding books, manuscripts and objects, including some from Rowling's own archives.

A few minutes' walk from the library is King's Cross station, the most hallowed of all London Potter pilgrim sites and the boarding point for the Hogwarts Express in the stories. You can't actually catch that train here, but you can get a picture by a plaque of the fictional Platform 9 3/4 and fossick through a shop jammed with Potter goodies including satchels, wands and chocolate frogs.
From another nearby station — London Euston — you can travel to Watford, where a connecting bus will bring you to the Warner Bros Studio Tour — The Making of Harry Potter, a family-friendly attraction in the studios where the films were produced. Whether you're an ardent Potterhead or a casual fan, the tour will immerse you in the wizarding world, with original costumes, props and sets plus displays that reveal the "secrets" of the series' special effects and animatronics.
Pottering around, probably with Hedwig's Theme — the movies' orchestral tune — in your head, you'll marvel at the craftsmanship and attention to detail that went into sets such as Diagon Alley, where Harry went for supplies prior to joining Hogwarts School of Witchcraft and Wizardry. You can also nose around number four, Privet Drive, where Harry grew up with the comically awful Dursley family, and peek at Hogwarts spaces such as the Great Hall and the office of headmaster Albus Dumbledore. For many visitors, the highlight is hopping aboard the Hogwarts Express, actually a British steam locomotive built in 1937 and adapted for the movies.
The studio tour's newest permanent display, unveiled in March, is the Forbidden Forest. Visitors come face to face with creatures such as half-horse, half-eagle Buckbeak the Hippogriff and Aragog, a huge spider and one-time pet of Rubeus Hagrid, Hogwarts' gamekeeper. The tour also allows you to ride a broomstick (with the aid of green-screen technology). When you're in need of refreshments, sample Hogwartsian tipples and snacks such as butterbeer. A non-alcoholic drink, it tastes like shortbread and butterscotch, though some Potterheads — including my partner — prefer the butterbeer ice-cream.
Fact File
For tickets for Harry Potter and the Cursed Child, see harrypottertheplay.com.
You can seek out London's many "Potterspots" on guided forays such as the Tour For Muggles (tourformuggles.com), or go marauding yourself using a map from Visit Britain; visitbritainshop.com. 
The Warner Bros Studio Tour is very popular, so try to book at least a month in advance, especially during school holidays. It costs £37 ($63) for adults and £29 for children (5-15). A family ticket for two adults and two children is £126. wbstudiotour.co.uk
Disclaimer
Steve McKenna was a guest of Warner Bros Studio Tour.
Categories