Step out for an expert bird's-eye view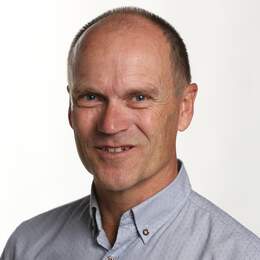 MOGENS JOHANSEN accompanies a guide through the Creery Wetlands
Zoologist Sarah Way has turned her passion for Australian wildlife and nature into an interesting new tourism venture. Her new company, Ways to Nature, aims to engage people with the Peel region's biodiversity.
I meet Sarah at Mariner's Cove for her Wetland Wander walk at the Creery Wetland Reserve in Mandurah and even before we pass through the gates to the reserve to begin the walk, she enthusiastically points out a common sandpiper bird foraging on the rocks by the water's edge.
Sarah has more than 20 years of experience working with threatened species, conservation programs and recovery plans. She worked as an environmental consultant in Victoria before moving to the Eyre Peninsula, South Australia, where she worked for that State's environment department doing threatened species programs. She then moved to WA to work for Alcoa as a fauna project officer in its environment research department, mitigating impacts to the jarrah forest fauna.
Once inside the gates at Creery Wetlands Reserve, Sarah begins by acknowledging the traditional owners, who used the shallow productive waters of the estuary and nearby rivers as a reliable source of fish, crabs and prawns.
Read the full story here.

A message from Travel Editor Stephen Scourfield...
Thanks for reading us – we value your continuing interest and our connection with you.
But as our readers increasingly move to digital, we have to keep up with them.
As I'm sure you'll appreciate, there are costs involved in doing what we do for you.
To support Travel, reading the full story now requires a digital subscription (it's $1 a day for full access to thewest.com.au, for all your devices).
If you have the newspaper home delivered, you may already have complimentary premium access to thewest.com.au and our digital editions.
And we have other packages, including $9 a week for the weekend papers and everyday digital.
Stephen Scourfield, Travel Editor

Fact File
Ways to Nature offer a variety of guided nature walks, for details head to waystonature.com.au
Disclaimer
Mogens Johansen was a guest of Ways to Nature who have not seen or approved this story.