Stephen Scourfield's top 10 destinations in Asia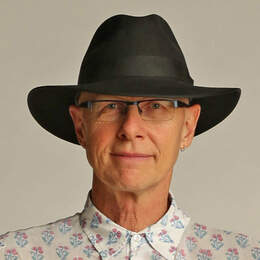 Our Travel Editor paints a portrait of 10 destinations offering the diverse flavours of Asia. 
The Asian cultural buffet. Rich, spicy, with both subtle and dramatic variations.
In choosing my top 10 memories from Asia, each has a completely different flavour – and I don't just mean flavour as in food, but as in atmosphere and mood.
Singapore is not Thailand is not India.
And even saying the words conjures up a different character.
Just as the traveller sees obvious differences, from cities to cuisines, between the major European countries, so Asia offers a kaleidoscope of experiences.
Some are familiar – Bali, Phuket in Thailand and Penang in Malaysia. They become our much-visited friends. Others are dipped into – China, India, Japan – but they can become friends.
Vietnam has emerged into the mainstream and the number of Australians visiting India continues to increase.
There are 44 countries in Asia, but we concentrate on those most visited by West Australians.
Singapore
Modern, welcoming, great food, quality shopping, a city full of greenery. Quality attractions and a range of hotels, but expect top class service – whether in a guesthouse, boutique hotel or big, fancy resort.
Indonesia
There are so many air seats to Bali every week that it feels like an extension of WA, doesn't it? Bali has a character all its own, largely from its particular form of Hindu religion, but there's more – moving out from Lombok to the Gili Islands to Flores and Komodo.
Malaysia
Although English is spoken, Malaysia is so multicultural that visitors get a broader taste of Asia in one place. Cities, shopping, good food, jungles, tea plantations and plenty of attractions. Not as slick and shiny as Singapore.
Cambodia
From the Mekong River to the jungles, there's nature in abundance, but also the big, busy city of Phnom Penh, and the shadow of the Pol Pot dictatorship and genocide. Both beautiful and challenging. The great archaeological treasures are the temples of Angkor Wat.
Laos
Less developed and now's the time to go, with "outside pressures" increasing. Luang Prabang and Vientiane have charming architecture, and there are wonderful temples throughout.
Vietnam
Consider it a mainstream destination now. Top spots are still: Hanoi, which is easy to stay in and shop, with great hotels, food and a bit of French influence; Halong Bay, where there are a lot of boats to stay on now, but it's still good; Ho Chi Minh City, which is busy with plenty to do. But put Danang and Hoi An, in the middle of the country, and the White Thai villages of the north-west on the list, too.
Thailand
Holiday Plus for those that want resorts, beaches, great service and food. Who ever had a bad meal in Thailand? Even when there is local unrest, it is generally isolated from visitors. Expect a great welcome, from the big city of Bangkok to the many resort islands.
Hong Kong
Modern, dynamic, easy city. Great to get around, shop and visit islands, and lots of jungle activities just outside the city.
Mainland China
The highlights still are the great wall and Forbidden City in Beijing, the terracotta warriors of Xian and Buddhist caves of Datong. Old culture is set against modern growth.
India
Kerala, in the south-west is one good starting point. Good food, welcoming people, and boats on the Backwaters. But many head straight to the Golden Triangle of Delhi, Agra and Jaipur. India is India – engaging, confusing, amusing, challenging, enthralling.
And then ...
Nepal: Adventure, trekking, high villages, local scenes, mountain culture.
Sri Lanka: Culture, history, religion and hill stations.
Myanmar: Grass-roots Asia where history and modern politics clash.
Brunei: Safe, secure, a good stopover or short stay.
Philippines: Head for islands and beaches; tricky politics.
Taiwan: Modern cities, dramatic island coastline and wildlife. Might surprise.
South Korea: From the mega malls of high-design Seoul to the charms of Jeju Island.
East Timor: Island life reflects cultural influences of the Portuguese, Catholics and Malay, on the back of indigenous Austronesian culture.
PNG: Perhaps best by ship. A cruising hotspot, with interesting island life and history.
Japan: Slick cities, dramatic coast and mountains, and great food, of course. Get around by train and experience the contrasts.