Stout tale 'n' true: Touring Dublin's Guinness Storehouse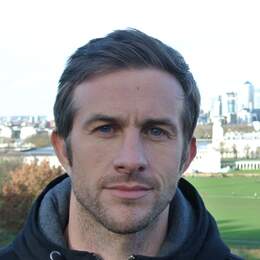 It's the Irish capital's number one tourist attraction — and just the place to get a taste for the black stuff. 
I start my week in Ireland with good intentions. My alarm sounds at 6.30am and within 10 minutes I'm jogging around Phoenix Park, a vast, idyllic green space in Dublin's west, where deer roam across grassy meadows, and, depending on the season, Dubliners come for picnics, games of rugby and cricket and woodland walks.
By 8am, my health kick takes a dive, as I'm back at my hotel, the Ashling, feasting on a "fry" — the Irish equivalent of a "full English" — as well as various pastries and muffins from the buffet. And by 10am I'm supping a pint of Guinness.
Now, the easiest excuse for this would be "when in Rome/when in Dublin", but sampling the black stuff really does go with the territory when visiting the Guinness Storehouse.
The Irish capital's number one tourist attraction, this temple to Guinness is part of the huge brick and steel St James's Gate Brewery, which sprawls across the River Liffey from our hotel, and is said to produce about 5 million pints of beer a day.

Formerly the fermentation plant, where yeast was added to the brew, the Storehouse is relatively free of crowds for our private early morning tour, which we're enjoying on Collette's six-day Irish Adventure.
Steering us through this sleek, multi-storied complex is our Dubliner guide Stuart, who waxes lyrical about a Guinness story that began when Arthur Guinness, a brewer from County Kildare, signed a 9000-year lease for the St James's Gate site in 1759.
Passing an assortment of antique brewing equipment, audio-visuals and photographs of hallowed former Storehouse guests (including the Queen, Bill Clinton and Tom Cruise), we learn exactly how Guinness' signature dry stout — one of more than 20 beers to bear the company's name — is crafted. A particularly eye-catching exhibit is a neon-lit 232C sign — the temperature that barley is roasted at to conjure Guinness' classic "burnt" flavour, aroma and colour.
Just as intriguing are the quirky vintage adverts that helped spread the Guinness brand across the globe. There are surreal ones starring cartoonish animals, such as a flying toucan that can balance pints on its beak, and some older adverts that touted the black stuff as being good for your health.
This may have been stretching the truth a bit but it's not completely ludicrous. There are, after all, "only" 196 calories in a 4.2 per cent alcohol pint of Guinness — fewer than many other beers, or an avocado, for that matter.
Every Storehouse visitor gets a drinks token for the Gravity Bar, a glass atrium on the seventh floor where you can have a pint with 360-degree views over Dublin.

As a bonus, for our visit, we also have a lesson in the Guinness Academy, a tucked-away bar where Stuart teaches us how to pour the perfect pint. Tilting a chilled pint glass, etched with the Guinness harp logo, at 45 degrees, he pulls the tap handle fully towards him, gradually straightening the glass and pausing when it's three-quarters full. After leaving it to settle for about 90 seconds, allowing the thick, creamy head to form 10-15mm high, he pushes the tap handle away from him and tops up the glass.
Then he encourages us to have a go ourselves. My group — a mix of ladies and gents, twenty-somethings to octogenarians — prove to be rather good at this pint-pouring lark. Some of the results, I reckon, are good enough to feature in a Guinness advert.
Fact File
A private tour of the Guinness Storehouse is a highlight of Collette's six-day Irish Adventure, which also takes in the scenic west coast of the Emerald Isle. Priced from $2019, the tour will run March 24-30, April 7-13 and April 21-27 in 2018; gocollette.com.
For more information on visiting Dublin and Ireland, see visitdublin.com and ireland.com.
Disclaimer
Steve McKenna was a guest of Collette.
Categories