Stroll, strudel and yodel in the Austrian Alps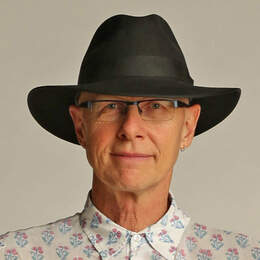 The people of the Austrian Alpine region of Arlberg live and breathe the mountains.
And despite their village's reputation for being, well, rather ritzy, the locals of Lech are authentic mountain folk.
I am on a pathway on the Green Ring, passing them. They walk their mountains, knowing its paths and plants and many moods. They talk openly about the power of these mountains. About the energy they get from them. About their attachment to them.
In winter, the landscape is usually covered in a pure white doona of snow several metres deep.
In summer, the valley floor is vivid green, its lower slopes are viridescent alpine meadows sprinkled with wildflowers and clover, and its high peaks fade to a grey limestone.
Today, the high peaks of the triangular Omeshorn mountain, which dominates one end of the village, and the 2350m Rufikopf above it to the east, have defined ridges against the morning sky.
We've been having some summer rain, but now it's warm and the land is lush.
The Arlberg region has plenty to offer in summer, from the middle of June to October, including many walk trails of all levels and guided walks, particularly around Lech.
There's more than 300km of hiking trials. Many are wide, some are single file, but all are well signposted and maintained.
The best thing I think, though, is that you can simply follow signs and day walk.
And the Lech Card is very much part of this story. For €21 ($34) for two days or €31 for seven, visitors have unlimited access to public transport, cable cars and chairlifts.
GREEN RING
In winter it is the famous White Ring ski trek, but in summer this classic 22km route through the Alps becomes the Green Ring for walkers.
Many walk it in three stages, over three days, returning to the village each afternoon.
The first stage starts with the cable car ride up Rufikopf mountain, then walkers follow the Geoweg Rufikopf Trail downhill past Monzabonsee Lake and alpine pastures. The walk covers 6km and descends 699m, finishing in the village of Zurs. Walkers can then use their Lech Card to catch the Wanderbus (hiking bus) back to Lech.
The second stage covers 9.5km, rising 793m and descending 1005m and taking at least five hours and 30 minutes. It starts by taking the bus to Zurs, walking to the crystal-clear alpine Zursersee Lake, and climbing up to the Madlochjoch Ridge. It ends in the village of Zug, 3km from Lech, and there's a bus home.
I have joined mountain guide Annalasa Falch for the third section, which starts with a bus rid to Zug.
We walk a narrow but clear trail from Zug, rising through pine forests, past many types of mushrooms and the odd late strawberry.
It's a steady, steep climb up to the Kriegerhorn, rewarding with views and the sort of air that feels like a spa for the lungs.
British sculptor Antony Gormley, who installed the Inside Australia figures near Menzies, in WA's Goldfields, also had a major project here. One cast-iron figure remains, looking out from a ridge.
On September 17, US artist James Turrell's Skyspace-Lech also opened on the Green Ring route. It is a light room combining natural and artificial light, and colour and space.
At 2100m, near Gormley's figure and one of the nine doors which artists and writers were invited to design around the route, I feel we've earned our break at the Balmalp hut.
There's rosti (fritter-style potatoes with an egg on top), goulash soup, the mountain cheeses that I settle for, and good salads.
These alpine huts are a real feature of the region, great for lunch, and the Balmalp is particularly popular with walkers, who come up on the Zugerbergbahn funicular.
The day covers 8.7km, rises 644m, descends 715m and is recommended to take about four hours, 30 minutes.
But it takes us longer. We start at 9am with a bus ride to Zug, and walk back into Lech about 4pm.
But then, why would we rush and not enjoy the view?
DAY WALKING
The Lech Card includes a "herb walk" with local medicinal plant specialist Veronika Walch.
The full story about Veronika's walk, including the plants and their uses, is in Thursday Travel on October 4.
The walk follows part of the Fluhenweg trail village circuit — a 3.3km stroll through Lech and its outskirts, and then along a hill path to give a view of the village.
The clearly marked Burgwaldweg Trail is 3km and first follows a moderately steep forest trail, giving great views of the valley, before reaching the Rud Alpe hut, looking down on Lech. There has been a hut on this site for some 300 years, serving food and drinks to passers-by for 250 years.
The Lech river runs clear and strong through the valley, often edged by meadows, sometimes flanked by pine forest. The Lechuferweg Riverside Trail follows it for 3.2km, ending in Zug, from which walkers can take a bus back to Lech. It's a wonderful walk, past the village's forest swimming pool, which is heated to a constant 25C, and entry for which is included in the Lech Card.
Just before Zug, there are wooden loungers on the river bank.
It is the perfect summer walk, under Rudalpe mountain.
HUT WALKS
Many walks go to Alpine huts. Here are two to aim for:
Goppinger Hutte hut — 12.5km, and six hours.
Stuttgarter Hutte hut — 10.2km, and four hours.
MOUNTAIN SUMMIT & TRAILS
Mohnenfluh mountain — 10.3km, and four hours.
Rufispitze mountain — 9.6km and four hours.
Karhorn mountain — 6km and four hours, 30 minutes.
Gehrengrat Mountain trail, from Spullersee lake to Formarinsee lake.
LONG WALKS
The Lechweg Trail from Lech takes walkers 125km through the Alps, through what is considered one of Europe's few wild river landscapes.
It has been awarded a "Leading Quality Trails of Europe" certificate by the European Ramblers' Association.
But those staying in Lech might walk the first two stages, of 14.6km and 9.3km, using public transport for returns.
THREE CHAPTERS IN LECH'S STORY
The east of Austria has always been part of Europe, but this western part is different. It was once on the equator, related to Africa in the era of earlier supercontinents. This pale limestone is up to 220 million years old and was formed in a similar way to the Great Barrier Reef, the shells of sea animals forming sedimentary stones in lagoons.
In the mountains, there are gypsum holes from the same Triassic period, when the region was close to the equator, and hot and humid.
The human story is dominated by the arrival of the Walser people, who left Wallis in the upper Rhone River valley, Switzerland, in the 12th and 13th centuries and spread out over Europe.
Lech is the biggest ski resort in Austria, with connecting cable cars and chairlifts. "Everywhere is reachable by ski," as Annalasa says.
Its ski history is stellar, producing the likes of Patrick Ortlieb, an Olympic and world champion in the 1990s, and holder of an extraordinary time around the White Ring which, locals say, may never be beaten.
His Montana hotel at Oberlech, the exclusive hamlet above Lech, is the holiday home of both serious skiers and be-seen "bubblies", as locals call the champagne set.
The villages of the Arlberg region in the Alps in Austria. It's easy to fly with Emirates to Zurich, Switzerland, about 120km from Lech — nice with a private transfer, fine for self-drive or public transport.
Arlberg has lots of marked walking trails and cable cars and chairlifts to get to them. The landscape in summer is spectacular.
From day walkers to multi-day hikers. Those that want to spend time in and tour the villages, and catch cable cars up into the Alps for lunch in the huts. Anyone interested in great cuisine and wine.
Mid-June to October.
Fact File
For more information on Lech, visit lech-zuers.at.
Find Austria planning and itineraries at austria.info.
Disclaimer
Stephen Scourfield was a guest of Austrian National Tourist Office. They have not seen or approved this story.