Stylish new tech from Samsung, Leica, Sony and Huawei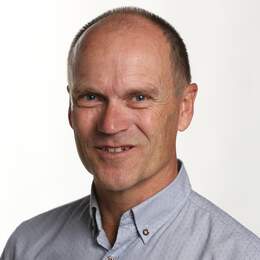 MOGENS JOHANSEN assesses the latest releases in camera tech and what they mean for the travel photographer
The Samsung Galaxy Note 10 Plus is a stylish bit of kit, with highly polished metal and glass. It has a big, 6.8-inch display with rounded edges and looks extremely glamorous. It's fairly weighty, but I like that because it gives a reassuring quality feel to the phone.

The first thing I notice when I power it up is that the power button and the volume controls on the new model are at the top left of the phone which, for me, feels a bit awkward. The slick handset is quite slippery without a case and I struggle to comfortably reach the fingerprint scanner to unlock the phone.
I preferred the right hand power and volume buttons and the rear mounted fingerprint scanner and on the previous model — it just felt a more natural and safe way to handle the phone to me. I could use the phone left-handed or use facial recognition to unlock the phone but perhaps the smaller more pocketable Note 10 with its 6.3-inch display would suit me better.
That aside, there is a lot to like about the phone and after using it for a few days, I soon become more comfortable with it. It is a powerful unit that performs all tasks I throw at it really well.
Standout 1 The Stylus
To me, the stand-out features of the phone are its cameras and the stylus — or S Pen as Samsung calls it. The S Pen tucks neatly away at the bottom right of the phone. It has several useful applications that I really like. Pop out the pen to write on the screen, save it to your notes, and it can convert your handwriting into text, which you can then copy, paste and share.
It also acts as a remote control that, with a click or a wave of your hand, allows you to control various functions on the phone. You can flick through your gallery, fire off the camera, control the volume or start a recording. There is also a function called AR Doodle, which allows you to add 3-D drawings and effects to videos.
Standout 2 The Camera
The Galaxy Note 10 Plus has an excellent 10MP front-facing selfie camera that allows you to blur out the background and add special effects. It has four rear-facing cameras, a 16MP Ultra Wide, a 12MP wide angle, a 12MP 2x telephoto camera, a depth vision camera. All of these are placed in a neat vertical array at the top left of the phone.
The Galaxy Note 10 Plus has a powerful 7nm processor, 12GB of RAM and 512GB of internal storage which you can upgrade to 1TB by installing a Micro SD card. I'm no gamer but the fast chip inside will easily handle that.
It has a big 4300mAh battery, dual sim card slots and comes in either a flashy Aura Glow finish or a more discrete Aura Black.
The Note 10 Plus costs about $1699, the 5G model from about $2000 and the smaller Note 10 for $1499.
To see the rest of the story about the Leica, Sony and Huawei click here.
A message from Travel Editor Stephen Scourfield...
Thanks for reading us – we value your continuing interest and our connection with you.
But as our readers increasingly move to digital, we have to keep up with them.
As I'm sure you'll appreciate, there are costs involved in doing what we do for you.
To support Travel, reading the full story now requires a digital subscription (it's $1 a day for full access to thewest.com.au, for all your devices).
If you have the newspaper home delivered, you may already have complimentary premium access to thewest.com.au and our digital editions.
And we have other packages, including $9 a week for the weekend papers and everyday digital.
Stephen Scourfield, Travel Editor
Disclaimer
The Samsung Galaxy Note 10 Plus was lent to Mogens Johansen by Samsung. They have not seen or approved this story.