Summer lingers longer in Busselton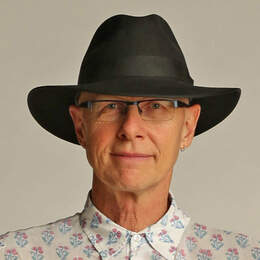 Travel Editor STEPHEN SCOURFIELD takes a fresh look at an old favourite
The schools are back, but there's still some summer ahead...
And so we return to a family favourite, but find Busselton alive and refreshed.
The food and cafe scene is contemporary, the accommodation varied from beachfront five-star resorts to villas, family holiday parks to bed and breakfasts.
It is still ready to host classic family holidays, but there's sophistication for a couples weekend, too.
Midweek, it's perfect for retirees, as families get back to the workaday week.
The Easter school holidays are officially from April 10-27, when the average daytime temperature in Busselton is a nice 23C, with a top of 29C.
Two views of Busselton
There are two physical views of Busselton …
From the land
The first is framed in green, or gold, depending on when you visit.
It is the view from the land...
as you drive through agriculture, if you drive south down Bussell Highway, through Capel, less than two and a half hours from the centre of Perth...
or tuart forest if you head south down Tuart Drive, running parallel to and west of Bussell Highway...
or the domain of canal dwellers, sit-back-and-enjoyers and down-sizers if, on the way south, you cut out to the coast, just north of the town, through Wonnerup and down Layman Road.
From the sea
The second is framed in dark, deep-sea blue, fading to turquoise, then rimmed by white sand.
It is the view from the deep ocean — for us temporary mariners and ad-hoc albatrosses can stroll 1.8km out into the ocean, boardwalk underfoot, on the longest timber-piled jetty in the southern hemisphere.
We can be all at sea without even boarding a boat, and that's extraordinary.
There are two emotional views of Busselton...
From the present
Busselton has a very strong advantage for the visitor, in that despite having been one of the fastest growing regions in WA in recent years, it still feels like the regional coastal town that, in its heart, it still is.
Despite now having 38,000 residents, this is a place still on a human scale.
It is manageable, strollable, cycleable; it still feels personal.
From the past
There are cheerful echoes in the peppermint trees and happy ghosts on the benign beach.
These are the reminders of decades of family holidays in Busselton.
Children in the lapping fringe of the ocean in Geographe Bay, ">mum under a beach brolly, dad half buried in sand. A picnic on the grass in the shade of a tree. A languid afternoon on a veranda.
Busselton is the very stuff of the great Aussie family holiday.
It's an easy antidote for "back to school blues", with some summer still in front of us.
This is an edited version of the original, full-length story, which you can read here.
A message from Travel Editor Stephen Scourfield...
Thanks for reading us – we value your continuing interest and our connection with you.
But as our readers increasingly move to digital, we have to keep up with them.
As I'm sure you'll appreciate, there are costs involved in doing what we do for you.
To support Travel, reading the full story now requires a digital subscription (it's $1 a day for full access to thewest.com.au, for all your devices).
If you have the newspaper home delivered, you may already have complimentary premium access to thewest.com.au and our digital editions.
And we have other packages, including $9 a week for the weekend papers and everyday digital.
Stephen Scourfield
Categories