Sunny Savoca's dark role in movie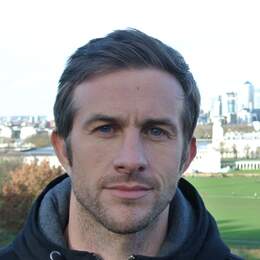 Nestled a few kilometres inland from Sicily's east coast, Savoca is one of the island's most beautiful hilltop villages. 
It was settled by the Normans in the 12th century, but is perhaps more famous for its role in The Godfather, the 1972 movie based on a novel by Mario Puzo that was inspired by the antics of the Sicilian mafia.

A metal sculpture crafted by local artist Nino Ucchino and dedicated to the film's director, Francis Ford Coppola, is attached to the railings of a lookout by Piazza Fossia, Savoca's tiny main square. It's aptly positioned: not only is there a wonderful view of Savoca's surrounds — lush valleys, hamlet-speckled hills and the twinkling Ionian Sea — but it faces Bar Vitelli, which is something of a shrine to The Godfather.
Its interior stone walls are adorned with photographs and paraphernalia from the Oscar-winning film, while its shaded terrace buzzes with tourists, some sporting T-shirts featuring Marlon Brando as "Don" Vito Corleone. It was at Bar Vitelli that Vito's son Michael, played by Al Pacino, "asked" Signor Vitelli for the hand of his daughter, Apollonia (Simonetta Stefanelli).
Take a right out of the bar and scale Via San Michele — one of Savoca's main streets, a snaking cobbled stretch that has just enough room for a small car — and within five minutes you'll arrive at the Church of San Nicolo, on whose steps Michael and Apollonia were showered in confetti after their wedding.
For Coppola, Savoca proved to be a handy stand-in for Corleone, a hill town in western Sicily infamous for its mob heritage which we visited earlier on our nine-day Collette Splendid Sicilia tour. Not just the ancestral home of the fictional family from The Godfather saga, the town actually spawned the most notorious and brutal of real-life mafia clans: the Corleonesi.
There are many rumours as to why Coppola didn't shoot any scenes here. Some say he was urged by the mafia to make a "donation" to the town. Others insist he thought Corleone had become too developed and would look out of place in his movie, which alternated between New York and Sicily from 1945 to 1955.
The main attraction in Corleone, a sleepy town of 11,000 inhabitants, is Sicily's premier "Mafia and Anti-Mafia" museum. Set in a converted convent down a side alley near the town hall, it explores the roots and legacy of an organised crime syndicate that gained traction in the 19th century. Capitalising on the chaos and lawlessness of rural Sicily, gangs — akin to private armies — extorted "pizzo" (protection money) from landowners and peasants.
The mafia evolved from a collection of affiliated clans or families, became known as the Cosa Nostra (which roughly translates into "Our Thing") and spread through Sicilian society, entering businesses such as construction, drug trafficking and waste management and bribing politicians, judges and police. Waves of violence — mafia turf wars and revenge killings against those who refused to be corrupted — sporadically ripped through the streets of the capital, Palermo, and beyond, and the museum displays hard-hitting black and white snaps of the mafia's impact by celebrated photojournalist Letizia Battaglia.
Remarkably, until the 1980s, the Sicilian authorities denied the mafia's existence. "The success of the mafia in Sicilian culture is based on silence: omerta," explained museum guide, Nina, who read out a quote etched on a wall here: "Talk about mafia. Talk about it on the radio, on television, in the newspapers, but talk about it."
It's attributed to Paolo Borsellino, one of the prosecutors in the so-called Maxi Trial, the biggest-ever case against the Sicilian mob which began in 1986. Almost 500 Mafiosi were indicted; many were jailed, some for life. Files and folders from the case, towering eight storeys, fill one room here. In 1992, Borsellino and fellow magistrate Giovanni Falcone were assassinated, apparently on the orders of the Corleonesi.
The murders caused widespread revulsion and many anti-mafia initiatives were launched both by the Italian state and ordinary Sicilians. "Cosa Nostra still exist, but they are more undercover now," said Nina. "But we continue our fight. More people are refusing to pay 'pizzo'. We go into schools to talk about the mafia. It's important to educate."
After exiting the museum, we popped into the Central Bar, an establishment at the heart of Corleone.
One of Coppola's fears when making The Godfather was that it would glorify the mafia. I pondered this as I sipped a cappuccino and perused the bar's decor. A tux-clad Vito Corleone — well, Brando — was everywhere; on posters, etched onto bottles of amaro liqueur and even moulded into a figurine.
Fact File
Trips to Savoca and Corleone are included on Collette's Splendid Sicilia tour. Departures are available between February and December, and are priced from $2749. gocollette.com
For more information on travelling in Sicily, see visitsicily.info.
Disclaimer
Steve McKenna was a guest of Collette. They have not seen or approved this story.
Categories