Super Troupers: ABBA on show in London exhibition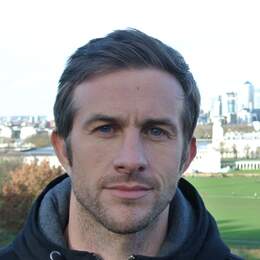 ABBA fans should take a chance on a new interactive exhibition.
A door shaped like a giant vinyl record opens and we're ushered into a small, dark, tube-shaped room scented with fresh paint.
Moments later, there's light, with shards flashing from a disco ball, and then music, the opening beats of a familiar tune that prompts the gang of 50-something ladies in front of me to start swaying their hips.
The song is Super Troupers and that's also the title of this nostalgia-inducing exhibition, which immerses you in the life and legacy of ABBA, one of the best-selling bands of all time.
Set in London's Southbank Centre, not far from Waterloo station, it's a trip down memory lane backed by Bjorn Ulvaeus, one of the legendary Swedish foursome.
Themed rooms chart the journey of legendary Swedish chart toppers ABBA with everything from eye-catching jumpsuits and vintage LPs to personal photographs and handwritten notes to fans, as songs such as Take a Chance on Me and Gimme Gimme Gimme play in the backdrop.
The first room is set up like a typical British mid-1970s living room, with the decor as drab as the archival footage coming from the wooden TV. News clips outline the dreary social and political scene. It's against this backdrop that bright and breezy ABBA caught the public's imagination.
Next we step into a recreation of the champagne-dotted Napoleon Suite of Brighton's Grand Hotel, where the quartet — Bjorn Ulvaeus, Agnetha Faltskog, Benny Andersson and Anni-Frid (Frida) Lyngstad — celebrated their 1974 Eurovision Song Contest triumph. We watch their sensational performance of Waterloo and view glittering replicas of outfits the band wore as well as Agnetha's blue beanie and a copy of the star guitar Bjorn played. Through the hotel suite's wardrobe, we arrive in an enchanted forest-like setting that evokes the Swedish woodland folk festivals where the band members started out.
ABBA was formed in 1972, just after Bjorn and Agnetha, and Benny and Frida got together, romantically. The rest of the exhibition explores the band's rise and fall, and even takes us Down Under, to a rain-soaked Sydney Showgrounds during ABBA's 1977 Australian tour.
Inside one of the caravan-style dressing rooms is a gold and white cape bearing the marks from the downpour that caused Frida to slip on stage. Visitors can also play producer in a replica of the Stockholm Polar Studios where the band recorded albums.
The most melancholic room is an apartment with half- packed boxes that touches on the breakdown of the couples' relationships and the band's subsequent folding in the early 1980s. Things end on a high note in a mock-up of ABBA's private jet. As we "take off", ABBA tunes sound, and the windows showcase the band's impact on popular culture.
I look around at the other people on the tour. Most are smiling. A few — including some 20-somethings — are rubbing tears from their eyes. Inside, I'm sure, we're all thanking ABBA for the music.
At top: Bjorn Ulvaeus opens ABBA Super Troupers at the Southbank Centre, London. Picture by Victor Frankowski.
Fact File
ABBA: Super Troupers is on at London Southbank Centre's Royal Festival Hall until April 29. Tickets are between £17.50-27.50 ($30-$48), including booking fee. southbankcentre.co.uk
For more information on visiting London and Britain, see visitbritain.com.
Categories