Superior pics with a smartphone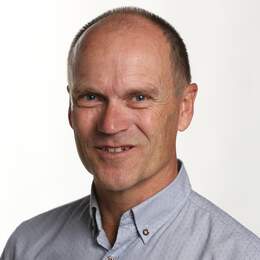 Photographer MOGENS JOHANSEN looks at the inner workings of camera phones and what is important.
Camera phones — how do they work?
Anyone with a photographic background like myself will tell you there is no substitute for a large sensor with a good bit of glass in front of it.
So how do smartphone manufacturers manage to fit all this clever camera technology into their devices, and how does it actually work?
It can be hard to understand exactly what lies behind the language used in the glossy brochures but there is no denying it works.
The challenge for smartphone manufacturers is they can't fit a full frame sensor and the lens required into a slick user-friendly handset.
What they do instead is use a clever combination of hardware and software to overcome that hurdle.
Sensors
To overcome size constraints, they use multiple smaller 1/2.3-inch to 1/1.7-inch sensors that, combined with clever software and multiple lenses, produce results that were unheard of just a few years ago.
The high-end camera phones use multiple sensors and high dynamic range (HDR) technology to combine several images captured at different exposures to enable them to create high-quality images in low light conditions.
Optical zoom v digital zoom
Optical zoom is what you need to look for — it gives you the best possible result without any loss of quality.
Digital zoom is created by the software and basically crops into the image and gives you a smaller inferior file with less resolution.
Hybrid zoom, one of the new terms often used now, is a software solution that combines digital and optical zoom.
A camera phone with several lenses is like an interchangable lens camera with a set of prime lenses. In the camera phone, these "prime lenses" will give you the best results — the focal lengths in between the prime lenses are achieved using digital zoom and there will be some loss of quality as the software crops the image.
New release
Oppo has upped the ante in the battle for supremacy of the camera phones.
The company boasts that the new Oppo Reno 5G, right, is about seeing the world from a completely new perspective.
The Reno's camera specifications make for impressive reading — a Sony 48MP main camera, 13MP telephoto lens and an 8MP wide-angle lens make up the Reno's tri-lens set-up, and by combining the three lenses over different focal ranges, it achieves a full range of 16mm-160mm, which is equivalent to a 10x zoom.
Large 1/2.0-inch sensors, a fast f/1.7 lens, dual OIS image stabilisers and clever algorithms promise ultra-clear pictures in low light conditions. The Reno can shoot 4K video at 60fps and is equipped with three microphones to achieve 3-D stereo sound recordings.
A Qualcomm Snapdragon 855 processor is the powerplant behind it all. and with 8GB RAM and 256GB of internal storage you can stream, game and chat without any buffering. And, on top of all that, you can use it to make phone calls.
The Oppo Reno 5G is available now and retails for $1499.