Superzooms!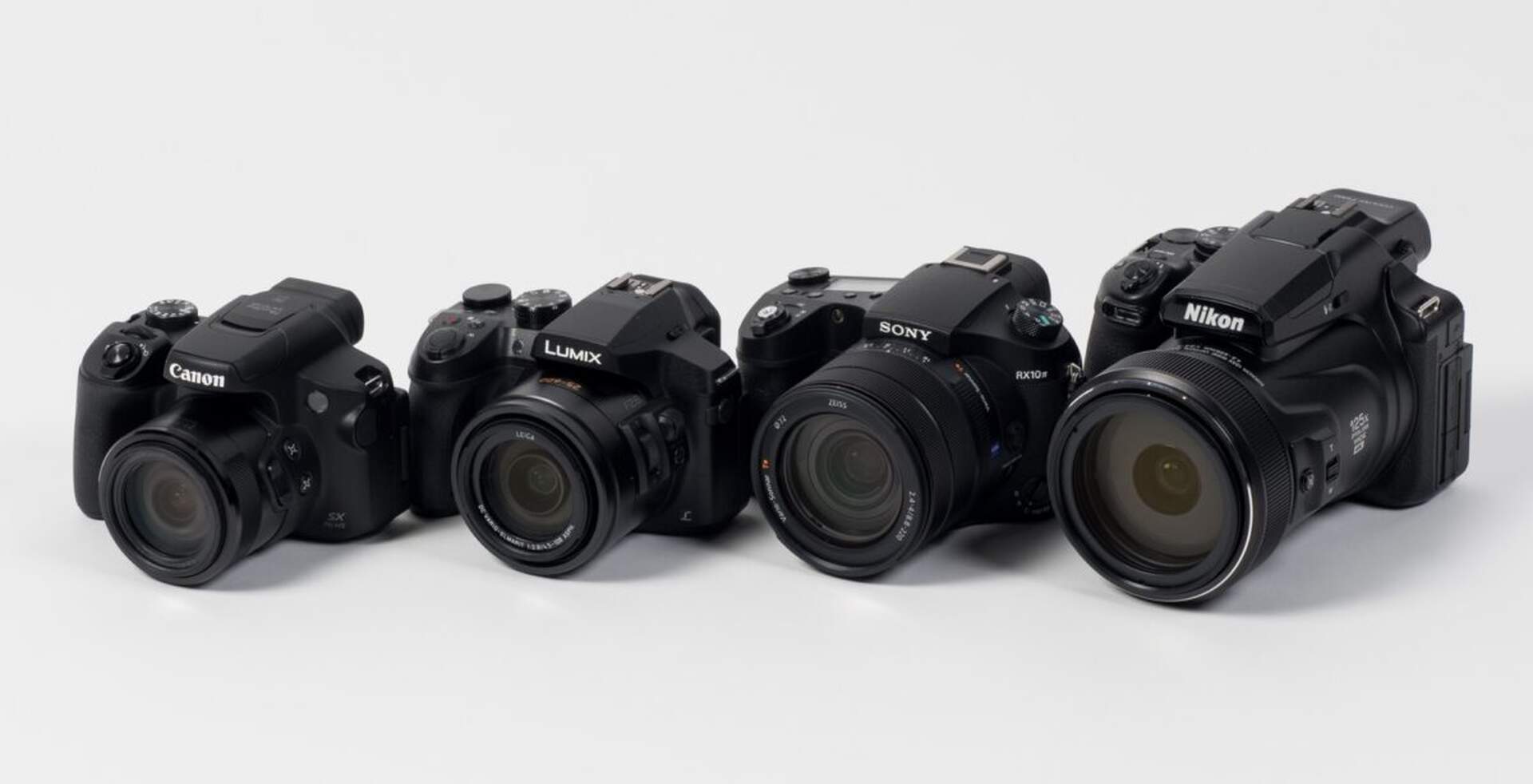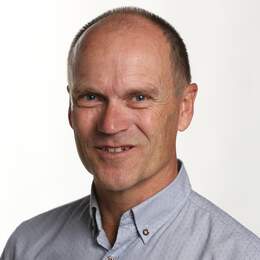 MOGENS JOHANSEN tests and gives his opinion on a range of superzoom cameras.
What is a superzoom camera? And why do we think is it the perfect travel companion to your smartphone?
Imagine being on safari and having the ability to shoot a wide-angle landscape picture — then with the same camera and lens — zoom in — and get close-up pictures of the wildlife in the distance. Or, you might be standing in Place de la Concorde in Paris looking up the Champs Elysees — and with your superzoom — being able to zoom in for a close-up of Arc de Triomphe.
No fumbling around for extra lenses in a heavy camera bag — one camera with a powerful built-in zoom — simple!
Superzooms are a step up from most compact cameras and smartphones, they are similar in design and look to DSLR and mirrorless cameras but without the need to change lenses. A powerful built-in zoom lets you shoot from wide angle to extreme telephoto.
Superzooms are larger than compact cameras, but easier to handle and hold thanks to a larger grip. The grip is particularly important to be able to hold the camera steady when using the powerful zoom lens.
The larger camera size also means that the control dials are less fiddly to adjust compared with a compact camera.
Compared with a smartphone, superzooms generally have larger sensors, much better optical zoom, easier access to the shooting modes and controls that allows you to shoot either fully automatic or take control of the camera's shutter speeds and aperture so you can get the best possible results, whatever you are shooting.
Superzoom cameras do have some limitations compared with DSLR and mirrorless cameras. The sensors are not as large as the ones found in DSLR and mirrorless systems and although they have most of the same shooting modes and features, their built-in lenses lack in the aperture range compared to zoom lenses for DSLR and mirrorless systems.
System cameras with interchangeable lenses and larger sensors will always give you better quality pictures, particularly in low-light situations. But that extra quality comes at a price and this is where superzooms compete well compared with DSLR and mirrorless systems.
Our friends at Camera Electronic lent me a Canon SX70HS Powershot, a Panasonic Lumix FZ300, a Sony CyberShot DSC RX10 Mark IV and a Nikon Coolpix P1000 superzoom for a few days of shooting.
Canon Powershot SX70HS
The Canon Powershot has long been a favourite of ours here at Travel. We have given many of them away as prizes for our Young Travel Writers and other competitions because it is an easy-to-use quality camera that won't let you down.
The SX70SH has an impressive 65x optical zoom, it's compact enough to easily fit into a light travel bag yet large enough to be a comfortable camera to use. The large grip fits snugly into your hand which is important for steady shots when using the long telephoto focal lengths. It has all the controls and modes you will need, and the Canon menus are among the best and easiest to navigate.
Key specifications
1/ 2.3-inch 20.3 MP CMOS sensor
65x optical zoom, 21-1365mm (full frame equivalent)
Maximum aperture f/3.4 – f/6.5
4K video at 25fps
Built in pop-up flash
3-inch variable-angle LCD and EVF
Weight 608g including battery
Retails for $699
Pansonic Lumix FZ300
The Lumix FZ300 is very similar in size and price to the Canon. The stand-out feature in the Lumix is its 4K photo modes that makes it easier to capture peak action pictures. In the 4K Photo modes the camera shoots a short clip of video from which you can extract 8 MB still frames in the camera. The FZ300 has an excellent five axis image stabiliser and a fast f/2.8 lens. I like the dedicated AF mode switch at the back which makes it easy to switch AF modes without having to delve into the menu.
Key specifications
1/ 2.3-inch 12.8 MP High Sensitivity MOS sensor
24x optical zoom, 25-600mm (full frame equivalent)
Maximum aperture f/2.8 – f/8.0
4K video at 30fps + 4K Photo Modes
Built in pop-up flash and hot-shoe
3-inch variable-angle LCD and EVF
Weight 724g including battery
Retails for $642
Nikon Coolpix P1000
I'm not really sure what to think of this camera. Sure, it is the undisputed king of the superzooms with its 125x optical zoom and it has all the bells and whistles we expect with regards to shooting modes and controls but it is a big brute to carry around and you will have to ask yourself if you really need a 3000mm telephoto lens in a travel camera.
For me it is a no to that question but if your answer is yes then it might be the camera for you. But forget about hand-holding the camera when using anything more than about a 600mm — it just gets too hard to locate and track whatever it is you are photographing so you need to add a good sturdy tripod to your kit as well.
The P1000 is good value given the zoom range it has and compared with what you would need to carry around if you want the equivalent focal range from a DSLR or mirrorless camera. It is much lighter and more compact.
The P1000 zoom is impressive but perhaps not unexpected when you consider the range of focal lengths it covers; it does lack a bit of sharpness and resolution, especially at the really long focal lengths.
Key specifications
1/ 2.3-inch 16 MP CMOS sensor
125x Optical zoom, 24-3000mm (full frame equivalent)
Maximum aperture f/2.8 – f/8
4K video at 30p
Built in pop-up flash and hot-shoe
3-inch variable-angle LCD and EVF
Weight 1415 g including battery
Retails for $1488.
Sony CyberShot RX10 Mk IV
Of the four cameras I tested here it is by far the most refined both in design and performance, but it is also the most expensive.
The Ziess lens and the larger one-inch sensor combine to produce superb image quality and the autofocus performance is streets ahead of the others — it is lightning fast and supports continuous shooting up to 24fps with AF/AE tracking.
The Sony's one-inch sensor is nearly double the size of those in the other three cameras and it shows with much more resolution and sharpness, particularly in low light.
I think the 24-600mm zoom range is the perfect size in a superzoom. In my opinion you are unlikely to need anything more than a 600mm in most travel situations. I like the dedicated aperture dial on the lens and the exposure compensation dial conveniently located by your thumb. The Sony is a bit heavier compared with the other three but it does pack in a lot more quality.
Key specifications.
1.0-inch 20MP Exmor RS CMOS sensor
25x Optical zoom, 24-600mm (full frame equivalent)
Maximum aperture f/2.4 -f/4.0
4K video at 30p
Pop-up flash and hot-shoe.
3-inch tilting LCD and EVF.
Weight 1095g.
Retails for $2148.
Disclaimer
Camera Electronic helped with the loan of cameras. They have not seen or approved this story.
Categories