Sweet fruits of traditional knowledge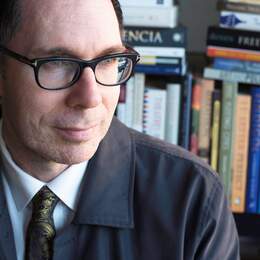 WILL YEOMAN has great company by Rocky Pool billabong, east of Carnarvon...
I'm with artist, musician and Yinggarda man Ray Edney in the storeroom of Carnarvon's Gwoonwardu Mia Gascoyne Aboriginal Heritage and Cultural Centre. Ray's showing me two of his beautiful landscape paintings. One, the sun rising over Bidgemia country, his mother's country. The other, the sun setting over Burringurrah, his father's country.
Ray also designed the logo emblazoned on the wall of the museum and on the uniforms of the staff. Five birds, representing the five main language groups of the region, forming a circle and drinking from the same waterhole.
"Can you see the bush fruit in this one?" Ray asks me, pointing to one of the paintings.
"I wouldn't even know what bush fruit looks like," I admit.
"Well, you need to come out then!"
And so we do, driving with the centre's manager, Keneth "Keno" Phillips, out past the plantations and on to the Carnarvon-Mullewa Road, on to some unsealed road, and out to Rocky Pool, around 40km east of Carnarvon on Ray's mother's country.

Read the full story here.

Categories