Arrivals & Departures

Sydney Opera House sails light up with Indigenous stories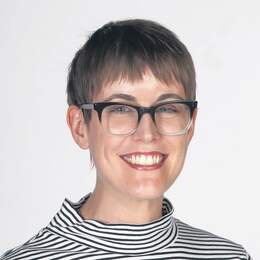 If you missed Sydney's recent Vivid festival of lights, you'll now have a chance to see the Sydney Opera House's famous sails lit up every evening as part of the new Badu Gili experience.
A celebration of Australia's Aboriginal and Torres Strait Islander culture, Badu Gili means "water light" in the language of Bennelong Point's traditional owners, the Gadigal people.

It explores ancient stories in a seven-minute animation, lighting up the eastern Bennelong sail year-round at sunset and 7pm.
The illuminations bring together the work of five Indigenous artists: Jenuarrie (Judith Warrie), Frances Belle Parker, Alick Tipoti and the late Lin Onus and Minnie Pwerle.
"Badu Gili uses contemporary artworks and new mediums to celebrate time-honoured stories of seasonal change in flora and fauna," said Badu Gili curator Rhoda Roberts, who is the opera house's head of First Nations programming.
"It combines music and images to create a gateway to Australia's First Nations history and culture for the 8.2 million people who visit the opera house each year."
Badu Gili is part of the opera house's year-round First Nations program, which includes the annual Homeground Festival and the Dance Rites competition, and comes ahead of the launch of Bangarra Dance Theatre's new production Bennelong.
Fact File
Badu Gili is best viewed from the opera house podium at the top of the Monumental Steps. For up to date sunset showing times, see sydneyoperahouse.com/badugili.