Symphony of the Seas: All aboard the world's biggest cruise ship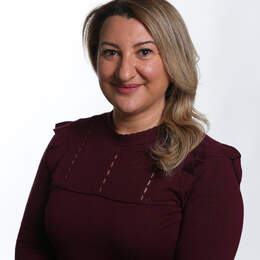 Royal Caribbean's new Symphony of the Seas is colossal. So what's it really like aboard the world's biggest cruise ship? 
"Is bigger really better?" I've lost count of the number of times I've been asked this since joining one of the first voyages of the world's biggest cruise ship, Symphony of the Seas.
But size doesn't matter — it's what you do with it that counts, and Royal Caribbean has proved it knows what to do with giant ships to give passengers what they want.
Symphony is colossal — 362m long and 65m wide, with 16 passenger decks (18 in total), 2759 cabins, 6680 passengers, 2200 crew members of 77 nationalities, a 10-storey slide and seven "neighbourhoods".
The 228,081 gross registered tonne ship is heavier than 17,000 African bush elephants, according to Royal Caribbean.
If, like me, you love food, then these numbers will really float your boat: 5189 seats across 22 restaurants. An average seven-night cruise will see 5000 dozen eggs, about 380 litres of chocolate ice-cream and 680kg of coffee served. There are more than 40 bars and lounges, including the Bionic Bar with robotic bartenders.
So who is Symphony aimed at? It's easy to see how this ship will appeal to people of all ages, which makes it particularly ideal for families who enjoy travelling together, with generations ranging from babies to grandparents.
Royal Caribbean says it's redefining family and adventure travel to bring to life "every family's vacation dreams" with a "playground of thrill and chill experiences".
The number of activities will ensure kids are kept entertained for days with everything from the hugely exciting — like the tallest slide at sea, Ultimate Abyss (13.14 seconds); and two 13m-high rock-climbing walls — to run-of-the-mill activities like swimming (in 19 pools), basketball and arcade games.
Teenagers and those who are kids at heart and ready for adventure will especially love the nine-deck-high zip line; the two FlowRider surf simulators and The Perfect Storm trio of waterslides.
But what's it really like to travel on Symphony of the Seas? I joined Royal Caribbean's senior executives and a couple of thousand journalists and travel agents from around the world on a "pre-inaugural sailing" journey that left Barcelona on April 5, only days ahead of its maiden voyage.
It was only a two-night sneak peek trip so the experience will be very different for passengers on full voyages (fear not, it will be better because of all the extra bells and whistles). For us, it was a chance to run around seeing and doing everything in only a few days. Plus, it's a brand new ship so teething problems were bound to arise, which is understandable. As Royal Caribbean Cruises chairman Richard Fain told us, this special trip was a kind of "shakedown" cruise that enabled them to identify any problems early. So my stateroom's door stuck slightly and needed a hip-and-shoulder push to open, but a quick visit to guest services had it fixed quickly.
I'm a fan of day spas and have been to some incredible facilities around the world.
They can be pretty pricey, and if you're going to be handing over a few hundred US dollars, you want to be treated like royalty. I can't fault the products or the treatment I booked — it was one of the best massages I've ever had — but the change rooms lacked the "wow" factor that, for me, is all part of the experience.
There's so much to do on Symphony that the only time I spent in my ocean view stateroom (with balcony) was for sleeping and showering. But you could easily relax in there, with two twin beds converting into a wonderfully comfy royal king bed, plus a sofa bed. The bathroom is pretty basic, but again, who wants to spend all day in there when there's so much to explore outside?
Having said that, I visited all the other accommodation options and, if I could afford to stay in the ultra-luxurious and exclusive double-storey suites, I would probably never leave the ship.

Food options are definitely not lacking. Buffet is great if you like that kind of thing, but there are also some very cool places to eat and drink. From fine-dining to super-cheap and quick — Symphony has it covered. You can't go wrong with a casual bite to eat at Johnny Rockets (remember when we had one in Perth?).
But my favourite place on the whole ship was the Central Park open-air neighbourhood. Boasting more than 12,000 plants, this place will make you forget you're on a big ship with several thousand people. A late-night dinner with the small group of Australian journalists felt like a normal night out with friends in a leafy area.
Did I feel any "motion in the ocean"? Thankfully, no; in fact most people hadn't realised we were moving until they realised the Spanish port had faded away into the distance. I asked Captain Rob Hempstead if passengers would ever be able to feel choppy water, but rest assured things would have to get pretty rough to feel any movement at all.

Disclaimer
Grace Millimaci was a guest of Royal Caribbean.
Categories