Our World

Temples to tea houses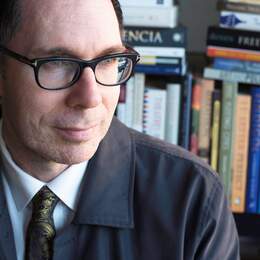 WILLIAM YEOMAN samples the delights of Japanese backstreet hospitality, from humble bars to delicious local specialities
It's early evening in Tokyo. Inside Japan guide Thomas Siebert and I are sitting in a classic izakaya, just near the city's oldest temple, Senso-ji, in Asakusa. The atmosphere is relaxed and intimate but the place is rapidly filling as people gather for an after-work drink and maybe some dinner.
"This is very typical for Japan," Thomas says. "Often when you go drinking in the evening, you'll go to an izakaya, and have dinner at the same time. You order drinks and a few dishes together with your friends or colleagues. Then you share the food and split the bill at the end."
Vegetarians like myself can find it difficult in Japan. Not so here, or in the other izakaya we visit later that evening: there are plenty of vegetarian dishes. And they're delicious.
Even when we later eat at an izakaya which specialises in yakitori (skewered chicken), I can get skewered shiitake mushrooms and vegetables, charcoal-grilled. Then there's the yummy sweet snack known as taiyaki ("grilled sea bream" in Japanese, but there's no fishy ingredients), a fish-shaped waffle stuffed with a sweet red bean paste known as anko.
We move on to Hoppy Street — no kangaroos: it's named after the drink most of the izakaya and restaurants serve there. "As you can see, the izakaya are smaller," Thomas says. "It's more 'local' and you can sit outside. There are a lot of businessmen, or salary men, as they're called, too."
It's getting late. As we walk back through the now-quiet yet impressively lit temple precinct, I wonder what first drew Thomas, a native of Bonn in Germany, to Japan.
"It started with the ninja turtles," he laughs.
Read the full story, and more, at thewest.com.au
A message from Travel Editor Stephen Scourfield...
Thanks for reading us – we value your continuing interest and our connection with you.
But as our readers increasingly move to digital, we have to keep up with them.
As I'm sure you'll appreciate, there are costs involved in doing what we do for you.
To support Travel, reading the full story now requires a digital subscription (it's $1 a day for full access to thewest.com.au, for all your devices).
If you have the newspaper home delivered, you may already have complimentary premium access to thewest.com.au and our digital editions.
And we have other packages, including $9 a week for the weekend papers and everyday digital.
Stephen Scourfield
Disclaimer
William Yeoman travelled to Japan as a guest of ANA and Inside Japan. They have not seen or approved this story.