Arrivals & Departures

Terracotta Warriors: China's "eighth wonder of the world" is heading to Melbourne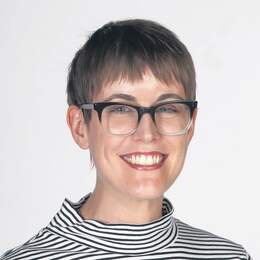 Ancient treasures from the Terracotta Army will be displayed at the National Gallery of Victoria in 2019. 
The National Gallery of Victoria's blockbuster Winter Masterpieces exhibitions have previously brought to Melbourne masterpieces from the Musee d'Orsay in Paris and New York's Museum of Modern Art.
And now next year's instalment will see sculptures from China's famed Terracotta Army ho on display at the NGV International.
Set to open on May 24, the Terracotta Warriors: Guardians of Immortality show will feature eight warrior figures, two life-size horses and two half-size replica bronze chariots.
All belong to the Terracotta Army created for the tomb of China's first emperor, Qin Shi Huang. It was uncovered in Shaanxi province in 1974 and is sometimes referred to as the eighth wonder of the world.
The sculptures will be accompanied by more than 150 ancient Chinese treasures lent by museums and archaeological sites in Shaanxi province, including gold, jade and bronze artefacts dating from 1046BC to 220AD.
An exhibition of works by Chinese artist Cai Guo-Qiang — described by NGV director Tony Ellwood as "one of the world's most exciting contemporary artists" — will be presented alongside the Terracotta Warriors exhibition.
It will include new works inspired by Chinese culture and philosophical traditions, including an installation of 10,000 suspended porcelain birds.
The artist will also collaborate on creating "immersive environments" for the displays of both his work and the Terracotta Warriors.
According to the Mr Ellwood, the NGV previously staged the first international exhibition of the Terracotta Warriors in 1982.
"History will be made again in 2019, when the Qin Emperor's Terracotta Army will return to the NGV," he said.
Picture at top: The Terracotta Army, Qin dynasty (221-206 BCE), Earthenware (terracotta), Emperor Qin Shihuang's Mausoleum, Xi'an. Picture supplied by NGV.
Fact File
Terracotta Warriors: Guardians of Immortality and Cai Guo-Qiang: The Transient Landscape will be on show from May 24 to October 13 at NGV International, 180 St Kilda Road, Melbourne. 
Tickets are available at ngv.vic.gov.au.