Thar she blows as whales pass by...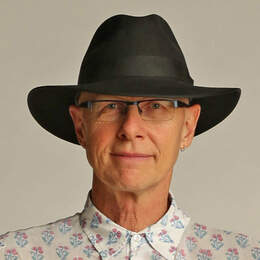 Stephen Scourfield sets off on an enjoyable drive along the WA coast.
I leave Perth at 7am, to have a day on the road, not rushing, just enjoying Indian Ocean Drive, with morning tea at Cervantes, passing through Jurien Bay, seeing the lent-over trees of Greenough, glancing Geraldton, stopping to stretch at Northampton and arriving at Kalbarri in the late afternoon.
From the Heston Avenue exit at the very northern end of Mitchell Freeway, it's 525km to the town following this route.
Allow seven hours, or even a couple more if you want to stop and smell the roses in the park at Northampton and mooch among the wildflowers along the roadside.
It is an outstanding season, with unusual late rains likely to make it extend to the end of November. Copper cups and calytrix, verticordia and grevillea, smokebush and dampiera are showing their best.
A booking at short notice has given a three-night stay in an apartment with four bedrooms, two bathrooms, a kitchen, two lounges, and two big balconies, one overlooking the park and estuary, for $630 for three nights. Divide that by two couples and you're paying $52.50 a night each.
The light is dropping, and the draw is towards the falling sun as it heads to the Indian Ocean horizon.
The red cliffs of Kalbarri have plenty of places to stop and see the sights but, from Pot Alley, there's something more unexpected than the sandstone glowing in last light.
"Whales." Where? There's a spout, the arch of a back and then, rather more obviously first, a tail slapping the surface and then a long, white fin.
"Wow. I've never seen that before," says the young American girl standing nearby, as excited as me.
By the end of November, it is estimated, 35,000 whales will pass Kalbarri, and whale watching is as easy as standing at its lookouts, though there are boat trips.
It's a perfect time of year to do this. When they are heading north the humpbacks stay further out but now, heading south, they move slower and stay closer to the cliffs, often with calves.
It's only a couple of hours since I turned off the highway to Kalbarri, and already there have been extraordinary sights.
Categories